Why Free Summer Meals Are Already More Popular Than Last Year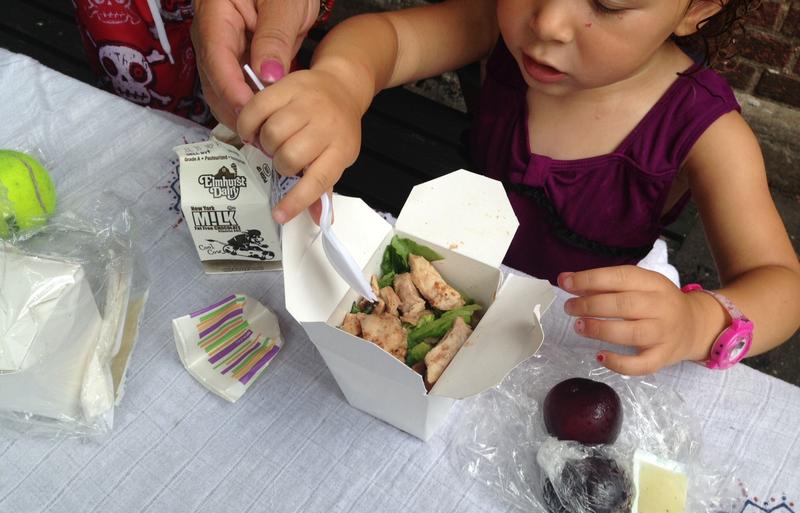 The New York City Department of Education has already served about 50,000 more free meals this summer than all of last summer.
That's thanks in large part to one new location: a refrigerated truck outside of a library in Flushing, Queens that has already handed out more than 40,000 meals.
Eric Goldstein with school support services oversees the program. He says the department also has expanded the reach of its summer program by going out to where the kids are this summer: public pools, libraries and parks with water fountains. 
WNYC's Sarah Gonzalez went to one location where young children are picking up a free lunch of chicken salad, chocolate milk and plums. She found the spot by texting "NYC meals" to 877-877.