As Police Bills Are Vetoed, Commissioner Defends Tactics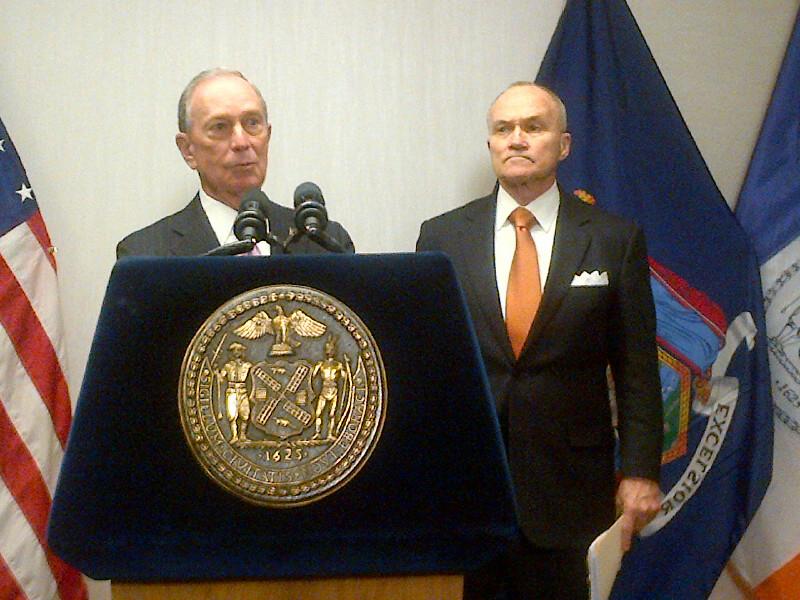 Mayor Mike Bloomberg vetoed a pair of City Council bills proposing more police oversight on Tuesday, including one that would expand the definition of racial profiling. The veto came the same day Police Commissioner Ray Kelly defended his approach to crime fighting.
In the Wall Street Journal Op-Ed, Kelly mentions Trayvon Martin by name and calls allegations of race-based stops "incendiary," especially in light of the teen's death. Rather than unfairly targeting people of color through stop and frisk, Kelly maintains that the department is saving their lives since 90 percent of murder victims are black and Hispanic. The council has 30 days to vote to override the mayor's veto.