In New Jersey, a (Rational) Fear of Trees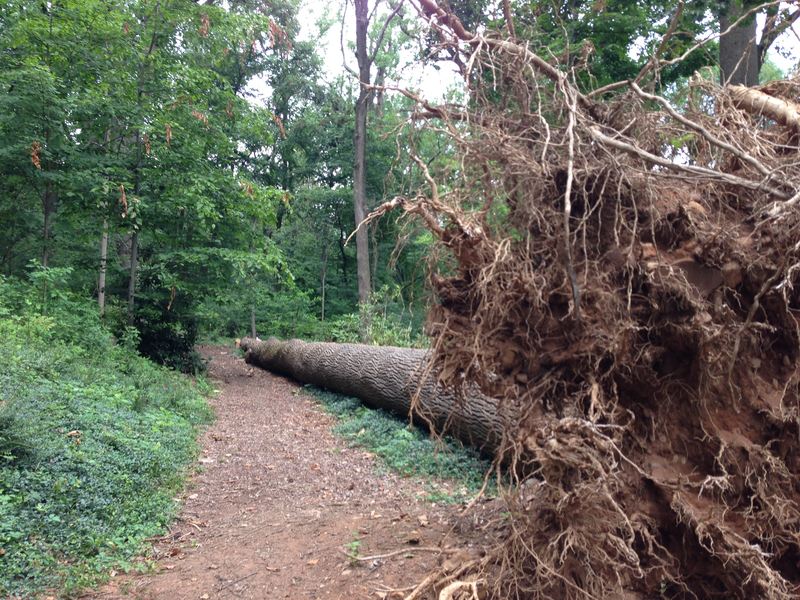 Between Sandy and the wettest June on record, New Jersey's mature trees are falling down more frequently, making residents nervous. Some are even eyeing healthy trees, singling them out to be cut.
"Not everybody loves trees," said Thomas Doty, Forester for Millburn Township, New Jersey.  Especially since trees were part of the reason 346,000 homes were damaged during Sandy, according to the state.  Doty said requests for tree removal in Millburn and Short Hills are up 20 percent this year over last.
As more trees fall, the remaining ones can become more vulnerable.
"Tree root systems are connected," said Doty. When one tree falls, it can upset the root systems of nearby trees that then become weakened and might also have to be removed.
A 20,000 pound limb fell on Patti Whelan's house in Maplewood, NJ during a storm last month.  The 8-story tall tree had to be removed, and she expects to be out of her home for six months while repairs are completed to the walls and chimney.
"[The tree] always made me anxious because of the size of it and how close the houses are here," said Whelan.  But she was torn. "The tree was magnificent, and everyone in the neighborhood recognized the beauty of the tree," she added.
Experts recommend residents hire an arborist to assess a tree's root system and branches when deciding whether to keep or cut a neighborhood tree.