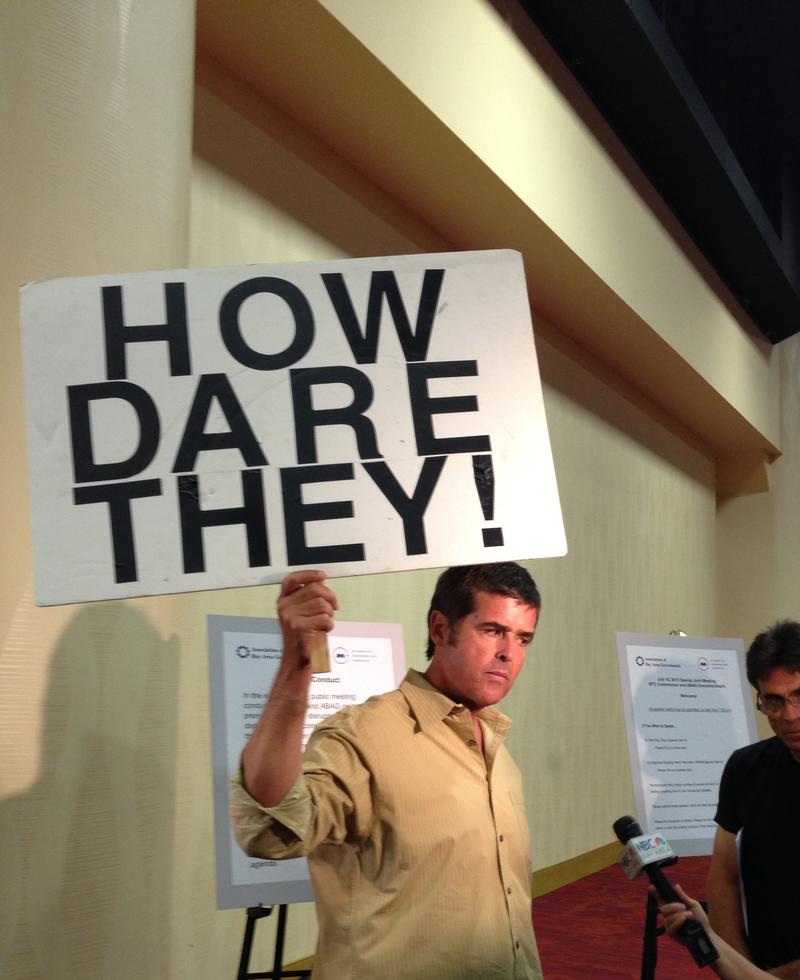 Two San Francisco are government groups have approved a master plan for an expected population boom over the next 30 years, and reactions reveal diverging visions for life in the Bay Area. 
The impetus An estimated two million people are expected to move the Bay Area by 2040—that's a 30 percent increase. Plan Bay Area creates sweeping transportation, housing, and environmental recommendations for cities to handle that growth.
The plan was adopted by ABAG (the Association of Bay Area Governments) a state-mandated body made up of local elected officials from all nine Bay Area counties and the MTC (Metropolitan Transportation Commission) late last week, after a six-hour public meeting that began Thursday. 
At its centerpiece, Plan Bay Area says 80 percent of growth should be contained in what are known as Priority Development Areas, or PDAs. These PDAs are places like downtown San Jose and Oakland's Jack London Square, areas that are close to public transit and can handle higher-density housing. The idea is to prevent more sprawl by building up existing land and creating walkable, transit-oriented communities there. 
The plan has real implications—it will fund a lot of transportation infrastructure projects, like fixing roads and existing public transit. It will also give grants to cities who work to reduce greenhouse gas emissions and build up those PDAs. Local governments won't be forced to comply with the provisions, but adopting it would give them easier access to state money if the choose to redevelop.
Last week's meeting included a lengthy public comment section, with well over 150 people signed up to talk. The crowd was mostly opponents of the plan who brought large signs and were prone to chanting. During their comments, opponents repeatedly called on ABAG and the MTC to let the public vote on Plan Bay Area. Opponents were chiefly from suburban areas like Marin, Alameda and Sonoma counties. 
Liz Manning of Mill Valley, said, "to all the political bureaucrats sitting here, if you're so hot on this plan, please lead the way, get out of your cars, and move into the stack-and-packs yourselves." 
Many said the plan's intention to create the higher-density PDA'S threatened their suburban lifestyle and accused ABAG and the MTC of trying to artificially change the way people live. 
Supporters showed up in large numbers as well, cheering whenever someone spoke in favor of the plan. Many of those speakers were young and talked about how they and their peers are giving up cars. They said they want a Bay Area that's full of opportunities to bike, walk, and take public transit.
If the Plan holds true, 80 percent of new housing and 60 percent of new jobs will be absorbed by the PDAs, just five percent of the Bay Area's land. That's a far cry from the usual sprawl that's been creeping into the Central Valley.
The Plan needs to be updated and re-adopted every four years, so opponents will do their best to make sure Plan Bay Area doesn't make it to 2040.