Christie Announces Grants to Elevate Flood-Prone Homes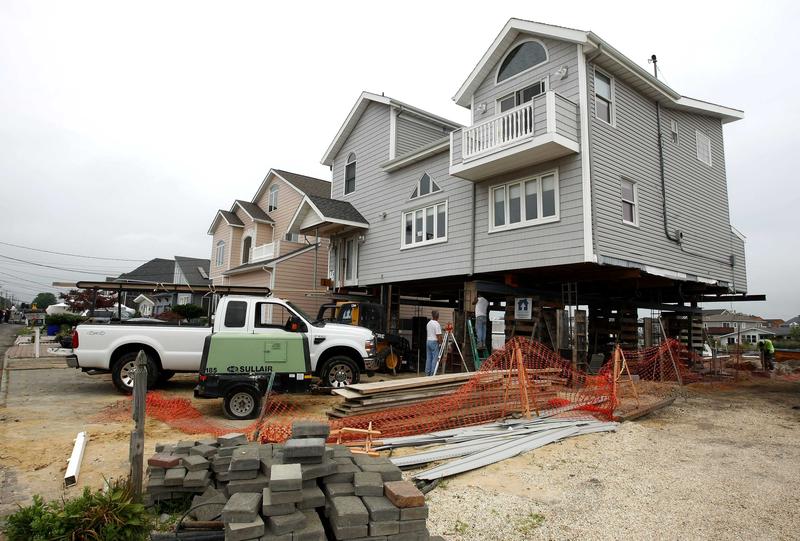 New Jersey Governor Chris Christie has announced a program to provide residents of flood-prone areas grants of up to $30,000 to elevate their homes to protect them from future storms. Priority will be given to homeowners who suffered the most damage from Sandy and face the greatest risk of future flooding.
Raising homes and building dunes have so far been the administration's key approaches to protect the shore. But some environmentalists say that instead of paying people to stay where they are, the state should increase its budget for buyouts to move residents away from flood-prone areas.
An investigation by New Jersey Public Radio has found that the state itself raised concerns about coastal development in internal documents over the years, but those warnings have consistently been ignored by leaders of both parties.