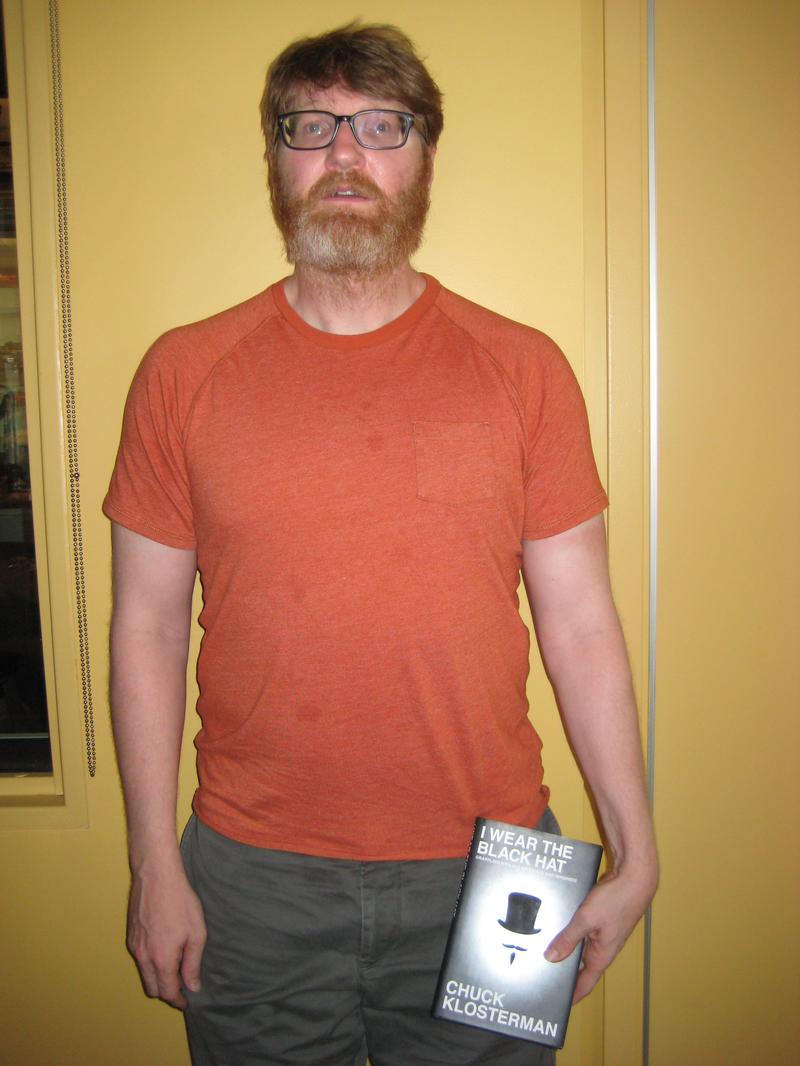 Chuck Klosterman, the Ethicist for the New York Times Magazine, was on the Leonard Lopate Show recently to talk about his book, I Wear the Black Hat: Grappling with Villains (Real and Imagined). He also shared some of his more unexpected interests, including wildebeests. 
What have you read or seen over the past year (book, play, film, etc...) that moved or surprised you?
        I read The Great Plains by Ian Frazier. That was pretty awesome. I saw "Pacific Rim" this weekend. That was awesome in a different sort of way.
What are you listening to right now?
        The Big Star album. The new Kanye album. Black Sabbath's Sabbath Bloody Sabbath. Random piano jazz.
What's the last great book you read?
        High Rise by J.G. Ballard.
What's one thing you're a fan of that people might not expect?
        Wildebeests. Staring at the ocean. The way gasoline smells. Portraits of famous people. Kite flying. Bio-pic films (especially if done poorly).
What's your favorite comfort food?
        Mashed potatoes. Comfort food is pretty much the only food I eat.