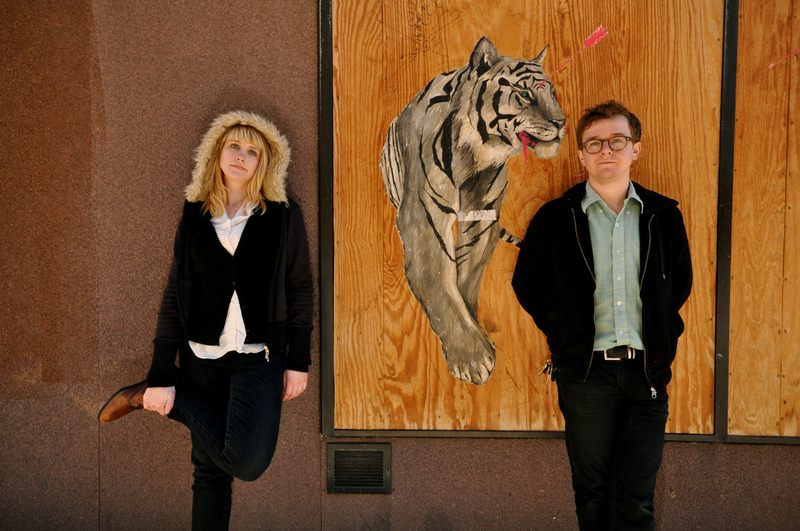 Even the savviest music geek will miss a few records here and there. This week, Soundcheck is going to celebrate your better-late-than-never favorites – and ask you why you missed them in the first place.
Last July, I hosted a Celebrate Brooklyn concert with Brooklyn art-rock band Dirty Projectors. The group was headlining a killer triple bill with Purity Ring and Wye Oak, and the schedule called for me to follow Wye Oak onstage, say a few words of introduction, and then give way to Dirty Projectors.
Somehow I had missed Wye Oak's 2011 album Civilian, so it seemed prudent to check out the record a couple of days before the concert. Well, I ended up listening to the album -- and especially the epic title track -- repeatedly over the next few days.
Watching the duo live later merely confirmed that the energy and dramatic sweep of a song like "Civilian," -- a song seems to be about the age-old story of women left behind while their men go off to war -- was not studio trickery but the result of extraordinary music-making.
And clearly I should've been watching more zombie stuff on TV: Wye Oak's music was used in the trailer for The Walking Dead's second season -- and then briefly in two episodes of the show itself. Because then I would not have been able to ignore what was, in retrospect, one of the best albums of 2011.
What song, album or artist did you miss then but love now? Tell us in the comments section below, on Twitter at @Soundcheck, or leave a message at 866-939-1612. We might use your story on the show.