Note to Self
MAP: City Expands Public Wi-Fi, Now in More Than 50 Parks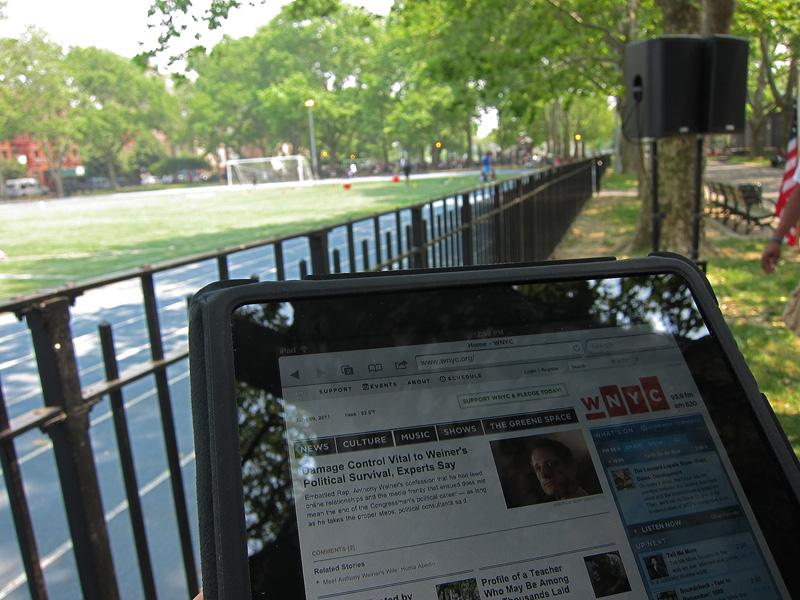 New York City is liberating techies from coffee shops and co-working spaces and sending them into the open air with the expansion of public Wi-Fi to 32 more parks and recreation centers across the five boroughs.
Wireless internet is now available at more than 50 parks in all corners of the city — from Seton Falls Park in the northeast Bronx to Staten Island's South Beach Wetlands, according to the Parks Department. Dozens of parks in between are covered, including parts of Central Park and Prospect Park.
In the 32 locations just added, devices like smartphones, tablets and laptops can connect for free for a 10-minute period up to three times in a 30-day period.
After that, it's 99 cents per day — except for Cablevision and Time Warner Cable broadband subscribers, who can use the parks' Wi-Fi for free at all times. Qualified internet subscribers of Comcast, Cox and Bright House Networks can also log on free of charge.
AT&T had already sponsored the service in 20 or so parks. The service there is free for all users at all times.
Cablevision and Time Warner Cable are maintaining the service through July 2020 as part of their franchise renewal agreements negotiated with the city.
Hotspots provided by AT&T are called "attwifi" and those provided by Cablevision and TimeWarner are called "GuestWiFi."
Click on the red dots on the map below to get information about specific hotspots.