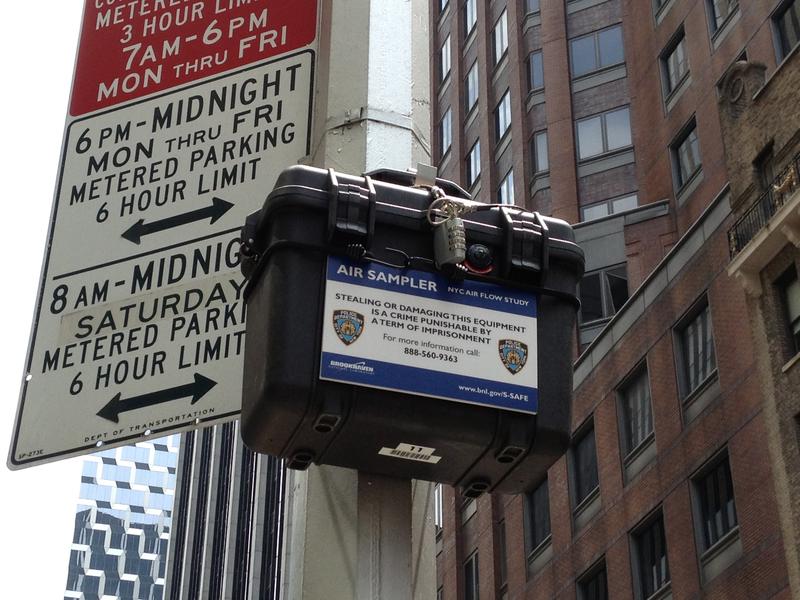 Day two of air flow testing in the NYC subway and around the city is happening Friday, the NYPD announced. 
As with the first day of testing earlier this month, researchers will release an inert gas into various parts of the New York City transit system then monitor where the special chemical air particles flow around the five boroughs. 
The goal is to simulate what would happen if a hazardous material were released in the city, such as in the case of a dirty bomb.
The NYPD said "the Subway-Surface Air Flow Exchange program previously announced will begin Friday at 8:00 a.m." The third of three days of air flow testing will take place later in the summer and is dependent on weather conditions. 
New Yorkers should not be alarmed if they notice the air monitors, black boxes like the one pictured above. The gas itself, perfluorocarbons, is invisible and has no scent. 
For more detail on the so-called tracer gas being released and its potential health effects, see this explainer we did a few weeks back in which we learned PFCs were originally created during the Manhattan project and have been used safely for decades in a variety of medical procedures. 
A bit more on the S-SAFE program is here.