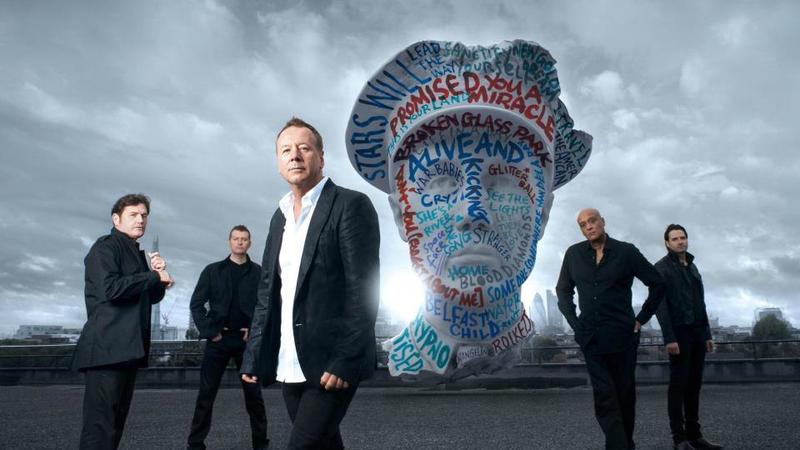 Nelson Mandela is celebrating his 95th birthday today, and people around the world will be paying tribute to the venerated ex-president of South Africa for the annual Mandela Day. Perhaps no one has celebrated Mandela Day more than Jim Kerr, the lead singer of the Scottish rock band Simple Minds, who wrote the song "Mandela Day" for the leader and statesman's 70th birthday concert in 1988. Kerr takes a break from recording a brand new Simple Minds album to talk about "Mandela Day," then and now.
Interview Highlights
Jim Kerr, on helping organize Mandela Day celebrations for Mandela's 90th birthday in 2008:
Amazing to see the journey that man had made. Mandela of course is a symbol of people in South Africa, but he himself is an amazing character. It was lovely years later to turn up in Hyde Park in London and the old fellow was still there with a twinkle in his eye and as charming as ever.
On his impressions on Mandela after meeting him:
The little time I spent with him, he was a man of humor, a man of great, great humility, a bit of a shrewd operator — you could see that. Always had a nice comment for the ladies…. He more than anyone is very conscious that he was only one of so many that sacrificed so much to see that human rights were to be for all in South Africa.
On his inspiration for writing "Mandela Day":
Our government at the time — Margaret Thatcher's government — were really dragging their heels. Margaret Thatcher referred to [Mandela] as a terrorist, and there's no getting away from that. That's how she saw it. And we were kids. When you get the bit between your teeth, you just won't let go.