SchoolBook
Principals Carry Weight of New Evaluation System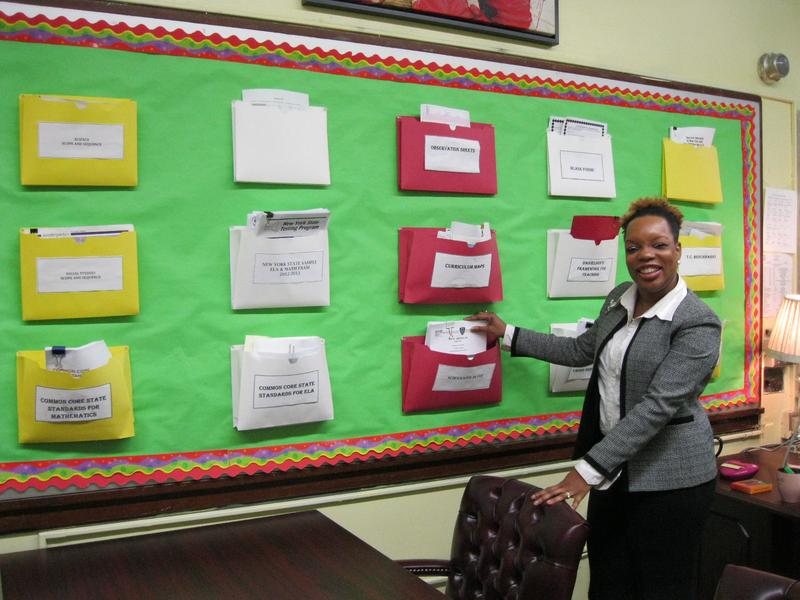 Among the many duties of already overloaded school principals, who say they feel pressure to show results to a data-driven Department of Education, is the implementation of a complex teacher evaluation system coming to all the New York City schools this fall.
"They keep changing the music and we keep dancing," said Brian DeVale, principal of P.S. 257 John F. Hylan in Brooklyn.
For the upcoming school year, 40 percent of a classroom teacher's evaluation will be based on student performance, including growth on state tests and other locally selected assessments. That leaves the bulk of the evaluation, 60 percent, hinging on classroom observations. Teachers may choose to have either four observations, including a formal one which is planned, or six informal observations all of which are unannounced.
Observations must be followed by feedback, so that teachers can improve, and principals will have to provide documentation of that feedback. They will also have to track student performance by teacher, adding another layer of data collection and record-keeping to their workload.
The challenge is one of time management and organization.
"I probably can make a beautiful schedule," said Temica Francis, principal of P.S. 67 Charles A. Dorsey, but there are the inevitable interruptions. "Parent meetings," she said. "You have to watch what's happening in the cafeteria, you may have to be called to the nurse's office. There's a lot of other little things that go on."
Principals are attending training sessions this summer with their staff,  to plan for implementation. Hear how several principals are preparing for the new system which goes into effect in September. Just click "listen."