What Spitzer's Filings Don't Tell Voters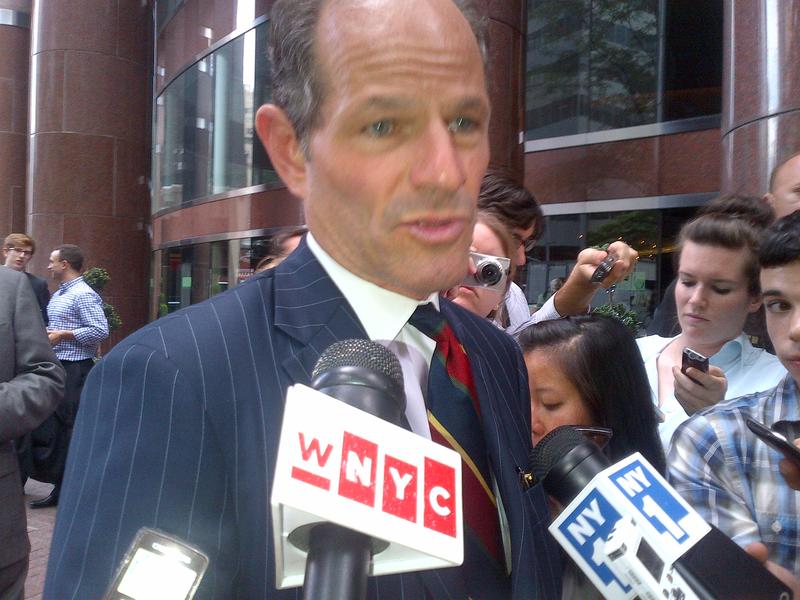 A day after New York City Comptroller candidate Eliot Spitzer refused to disclose his tax returns, the campaign seemed to reverse its position Wednesday sending out tax documents for 2011 and 2012. But those documents fall far short of complete returns and, according to experts, fail to answer some important questions for voters.
As a host on Current TV last year, it was Spitzer challenging, "game on," to GOP candidate Mitt Romney urging him to release his tax returns. But his opponent Scott Stringer seized that moment and revived it in the form of an attack ad demanding Spitzer release his own tax returns. Stringer already released five years of his tax returns.
Until now, Spitzer had only made public his 2011 and 2012 adjusted gross income and how much he paid in federal, state and city taxes.  In 2011, his income was $3.769M and he paid $1.489M in taxes, for a combined federal, state and city tax rate of 39.5 percent. In 2012, his income was $4.268M and he paid $2.094M in taxes, a rate of 49 percent.
That's all the campaign said it would release, until an email Wednesday afternoon from its new spokesman Hari Sevugan. The subject line read "tax returns." But the attachments were not complete returns. Altogether it was just four pages, the 1040 summary sheets for the years 2011 and 2012, leaving out the schedule filings that contain more detailed information about Spitzer's investments, partnerships and what relationships he may have with people who have business before the city.
David Cay Johnston, a Pulitzer Prize winner who used to cover taxes for the New York Times and now teaches at Syracuse University, said it makes sense that people are clamoring for more information.
"I think it's perfectly reasonable to raise questions if you're going to be the manager of city finances about what your investments are, who your partners are and what kind of tax benefits you've been receiving," said Johnston.
Spitzer also filed a disclosure report with the City's Conflicts of Interest Board, which includes more information about the sources of his income and his holdings. Johnston, who once appeared as a guest on Spitzer's television show, said while those details may be sexy, voters already know Spitzer is wealthy. What they don't know, said Johnston, is who he worked with to make that money. More of that information would be in the complete tax returns.
Here are the tax documents for both Stringer and Spitzer:
Eliot Spitzer Tax Return Cover 2012
Eliot Spizter Tax Return Cover 2011
Scott Stringer Tax Return 2012
Scott Stringer Tax Return 2011
Scott Stringer Tax Return 2010
Scott Stringer Tax Return 2009
Scott Stringer Tax Return 2008
Also, Spitzer's disclosure report:
Eliot Spitzer Conflict of Interest Board Filing