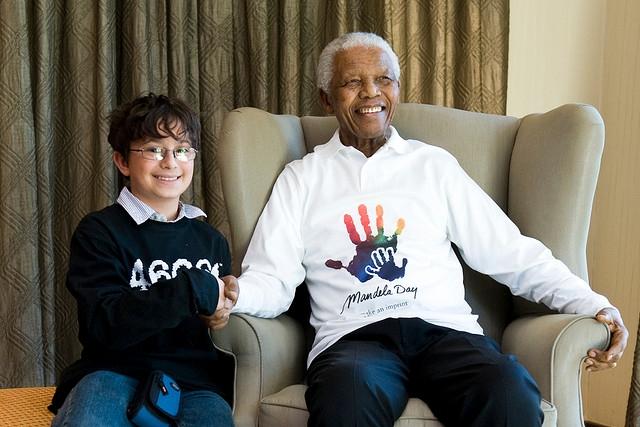 Today is Nelson Mandela's 95th birthday. The former South African president's health may be declining, but that isn't stopping South Africans at home and abroad from celebrating his life and his legacy.
Mandela's birthday is also known as Mandela Day, and every year those behind the Mandela Day campaign encourage people to volunteer 67 minutes of their time to help a charity or serve their community in some way. The 67 minutes represents the 67 years that Mandela served his fellow South Africans while in prison and through politics.
Anders Kelto is Africa correspondent for PRI's The World. Since January he has been working on a year-long reporting assignment called "School Year." For the series, he's been reporting on a school that serves families in a low-income area in Cape Town. He shares what the children in the school are doing this year for Mandela Day.
Ntshepeng Motema is a freelance South African journalist living in New York. For her, Mandela Day is both about missing life a world away at home, and being grateful for the opportunities that she has today here in the U.S. thanks to Nelson Mandela. Kelto and Motema join The Takeaway to discuss Mandela Day and the former South African president.
Stay up to date with The Takeaway—become a Facebook fan & follow us on Twitter!