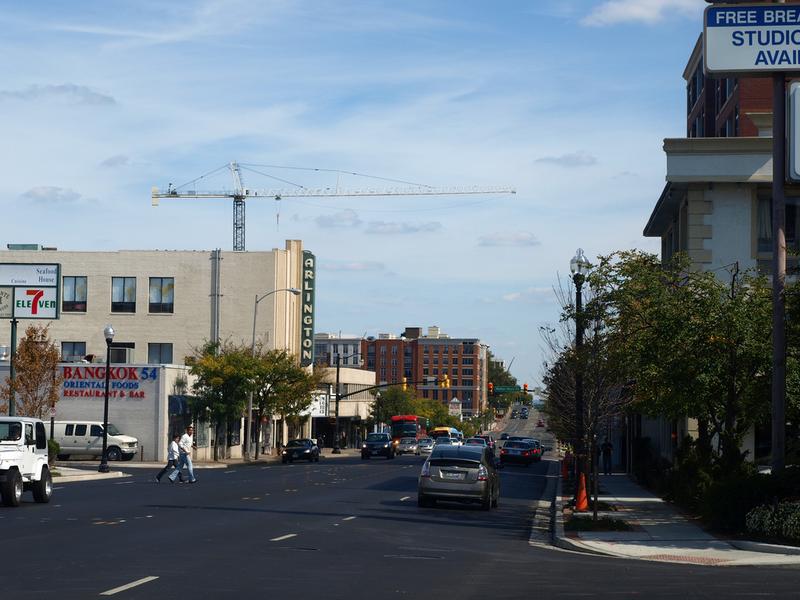 They haven't figured out how to pay for the project yet, but the Arlington County Board has approved a plan to move ahead on the Columbia Pike Streetcar.
The 4-to-1 vote at the Arlington County Board meeting was not for the final approval of the streetcar project. That has already happened—twice—in 2006 and again last year. This vote affirmed a new agreement with neighboring Fairfax County to proceed with design plans for the five-mile streetcar line that will cost at least estimated $300 million. 
"Inaction would be a huge policy change for my neighborhood," said John Snyder, who heads the group Arlington Streetcar Now, at the meeting.
Despite its promises to efficiently move people down the now congested Columbia Pike while spurring economic development, the streetcar vision has its opponents, including Columbia Pike resident John Antonelli, who told the county board it is unfair that Fairfax will pay for only 20 percent of the design costs, leaving the rest for Arlington to cover.
"Fairness dictates Fairfax pay its fair share if we are going to have a trolley and that is not twenty percent," he said. "This item is not ready for prime time. There is no exigency as we don't even have the funds for construction."
How Arlington and Fairfax will pay for the streetcar remains to be seen. In April, the Federal Transit Administration said the project was too costly to qualify for the Small Starts program, but Arlington may still apply for federal funding through the New Starts program that deals with larger projects. For now, officials are prepared to spend another million dollars developing the streetcar's design.
"This is essentially a routine matter carrying out a policy that has already been established," said board member Chris Zimmerman.
There are also more state dollars available now for transportation projects than there were when the Columbia Pike Streetcar was first proposed, thanks to Governor McDonnell's transportation funding overhaul.
This post originally appeared on WAMU. Follow Martin Di Caro on Twitter.