In Shadow of Citi Field, a Still Uncertain Future for Willets Point Businesses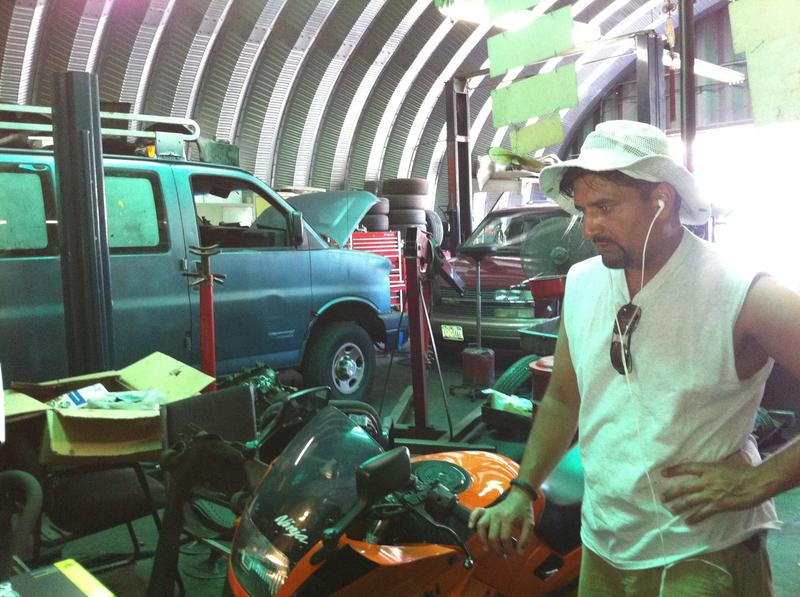 Folks at Citi Field will roll out the red carpet for tonight's baseball All Star Game. But some nearby business owners in Willets Point say they feel like a doormat.
Mechanic Wahdat Akbari wipes away beads of sweat as he peaks under the hood of a beat up old minivan. Akbari's family has operated Two Sons Auto Repair in Willets Point for years. But he worries that soon he and all the other mechanics will have to leave. The city has plans to redevelop 23 acres here.
"Completely abandoning these people, and hundreds of businesses going out of business just because the city wants to, or developers want to make their businesses prosper, at the same time the working blue collar working man is deprived of their livelihood it's not justice," he says.
A spokesperson for the city's Economic Development Corporation says the auto shops sit on contaminated land. And he says the plan -- a joint effort with private developers -- will clean it up and create housing and nearly 20,000 jobs. He says the city is working with the businesses to help them relocate. 
The local community board has already approved the plan, and the City Council is expected to consider it later this year.