After Spitzer, Stringer's Fundraising Soars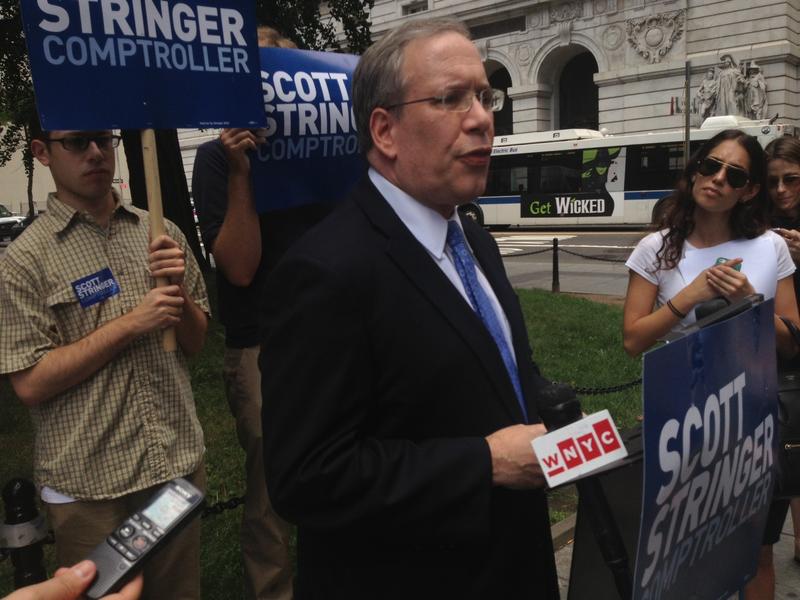 After former Governor Eliot Spitzer announced his run for city comptroller, campaign donations to Manhattan Borough President Scott Stringer soared. During the week of July 8, Stringer raised more than $108,000, a huge bump in his haul from weeks prior, when he faced no serious challenger.  
In all, Stringer has spent just over $679,000 and has $3 million on hand. 
Spitzer has said he will self-finance his campaign with his family fortune and is not participating in the city's public campaign financing system. Despite hiring staffers to fan across the city to collect petitions, Spitzer's campaign did not list any major spending in this filing period. "The cutoff point for reporting was Thursday night, and at that point, he'd spent nothing," said Martin Connor, an election lawyer for Spitzer's campaign. It wasn't until Friday that those staffers had time to count their hours and submit invoices, he said. 
Spitzer and Stringer have traded barbs about the way they are financing their campaigns. Spitzer has said that Stringer is fundraising from "special interests" while he is spending his own money. Stringer has called on Spitzer to adhere to the $4 million spending cap in the public campaign financing system and accused Spitzer of "hypocrisy" for self-financing after supporting the public campaign finance system in the past.