'I Love My Hood': One Artist's Attempt to Reclaim The Heights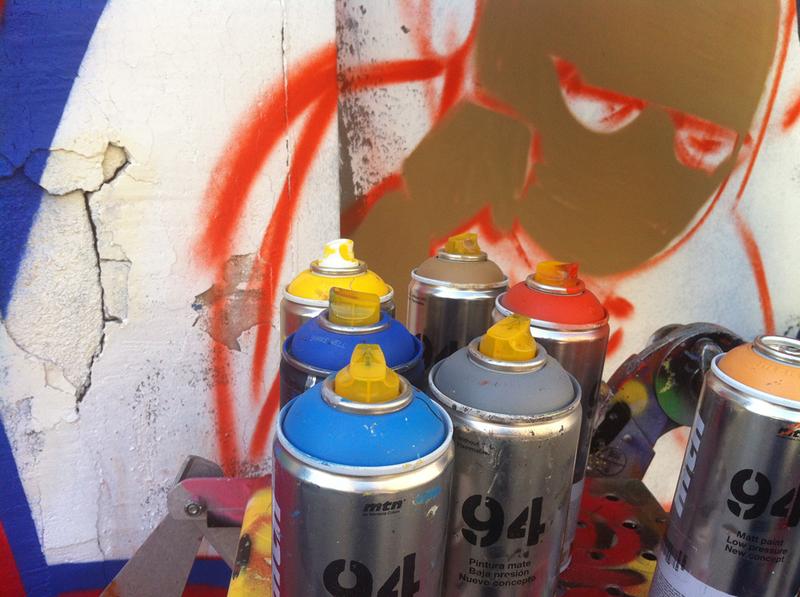 Like many long-time New Yorkers, artist Dister Rondon feared his Washington Heights neighborhood was losing its unique character — a byproduct of gentrification and its attendant chain stores and bank branches.
That's when Rondon, 34, decided to give his neighborhood a splash of the Dominican culture that helped define it. He began painting vibrant murals depicting daily life for the Heights residents, emblazoned with the slogan "I Love My Hood."
"It's as simple as, no one asked me if they could put a Citibank on my block, so I shouldn't have to ask you if I can paint a mural on your block," said Rondon, who said he's been arrested eight times for his street art.
Rondon grew up on 173rd Street and Audubon Avenue and lives just a block away with his daughter and girlfriend. With a successful career as a professional dancer taking him all over the world, he could have moved away long ago but he deliberately stuck around.
"If I move out of Washington Heights, chances are a person that doesn't care about my neighborhood will move in, and that's going to create a domino effect," Rondon said. "It's not about moving out of your hood and 'making it.' How about you stay in your hood and make it better?"
Since its inception 8 years ago, Rondon's street-art project has grown. He spreads his slogan around through stickers and T-shirts. If you take a stroll around the 170s and Amsterdam Avenue, you'll find "I Love My Hood" (or "Yo Amo Mi Barrio") stickers everywhere —— on street signs and bus stops, the back of iPhones and friends' cars.
And this year Rondon's project expanded far beyond Washington Heights, to cities in Uruguay, the Dominican Republic, and France.
In 2012, at the invitation of the U.S. Ambassador to Uruguay, Julissa Reynoso, Dister brought his I Love My Hood project to Montevideo and painted 3 walls. (Courtesy of Dister Rondon)