Soundcheck
Sarah Neufeld: Immersive Layers Of Violin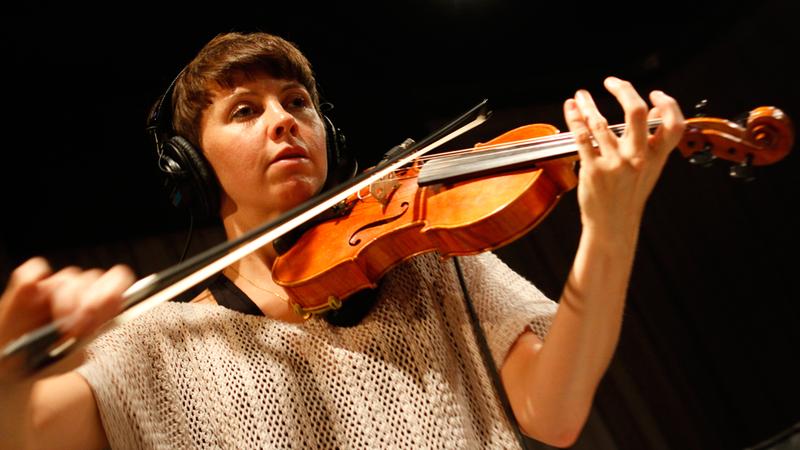 Usually when we hear Sarah Neufeld's violin, it's soaring over jangly guitars, pounding drums, and the full-throated cry of Arcade Fire. She's also been heard performing with Montreal-based indie rock bands The Luyas and Little Scream. Yet Neufeld has also been exploring her instrument on her own. Her immersive new album, Hero Brother, puts the spotlight on the violin in a way that combines minimalism, improvisation, and her own rock experience to propel her stomping, layered compositions.
For more photos, visit Soundcheck's Tumblr page.
Set List:
"Hero Brother"
"Dirt"
"Wrong Thought"
Sarah Neufeld plays Rockwood Music Hall on August 28.