The Takeaway
Dissecting the Zimmerman Verdict's Impact on Race, Justice and Families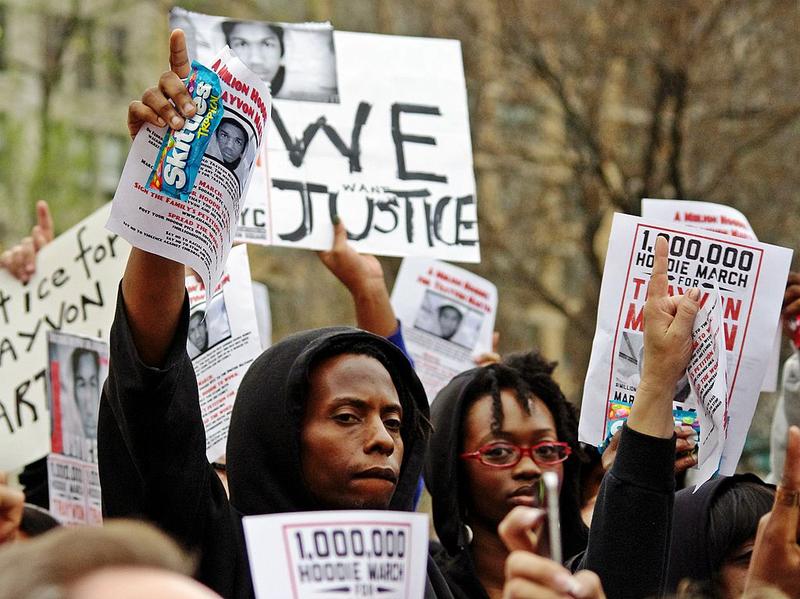 The United States is experiencing a remarkable moment—a moment that seems unique to this nation's curious combination of values.
The world was watching the trial of George Zimmerman, the self-appointed neighborhood watchman that shot and killed 17-year-old Trayvon Martin. Over the weekend, the verdict came down, and a six-woman jury found Zimmerman not guilty of second degree murder and acquitted him of manslaughter.
With the verdict, the nation has taken a magnifying glass to the values of citizen justice, citizen policing and the right to bear arms. The ruling has also brought up questions of our expectations of security, the right to a trial and the judgement of a jury.
With this unique collision, values, rights and laws are all set amidst the equally unique tension and unresolved conflict of race in America.
Joining The Takeaway to discuss the legal aspects of the verdict and its impact on the justice system is Sherrilyn Ifill, University of Maryland law professor and President of the NAACP Legal Defense and Educational Fund.
Verdict's Impact on Families
Though the verdict has shed a spotlight on the legal system, it has also raised important issues for families of color.
For many black families with sons who may look like Tryavon Martin, there have been important conversations at the dinner table over the past year since the shooting and death of Martin—but now that dialogue has changed since Zimmerman was acquitted.
Two guests tell us about the conversations they've been having frequently with their children. Joining The Takeaway to discuss the impacts of the verdict for black families is Lamar Tyler, founder of Black And Married With Kids.com, and Christy Oglesby, quality assurance manager for CNN and mother of a 13-year-old-son.
Stay up to date with The Takeaway—become a Facebook fan & follow us on Twitter!