New Yorkers Protest After Verdict in Trayvon Martin Case
At least 1,000 people -- and possibly many more -- took to New York streets and into Times Square Sunday evening in response to the Florida verdict finding George Zimmerman not guilty of murder in the shooting death of unarmed black teenager Trayvon Martin.
The march started with a rally in Union Square at 6 p.m., where people chanted "no justice, no peace" and "all power to the people." The crowd left the park, marching through the East Village and the Flatiron District before turning north.
A police line at 34th Street stopped marchers moving up Seventh Avenue, and officers were heard telling protesters to "keep it civil." The crowd then moved to, and up, Eighth Avenue. They cheered as they reached the lights and honking cabs of Times Square about 9 p.m., and later sat in the street -- fully blocking traffic.
Part of the crowd later reached Harlem, marching up Malclom X Boulevard. After midnight, some continued into the Bronx over the 145th St. Bridge, according to a tweet by Daily News reporter Irving DeJohn.
Live video streamed by protesters showed a handful of people detained in a scuffle with police on the Upper East Side, but the NYPD would not say whether any arrests were made as of late Sunday. Overall the protests were peaceful, with the police allowing them to continue and directing traffic along the way.
The crowd skewed young, and one could feel the influence of Occupy Wall Street, which had promoted the rally. But early in the evening, the march also included families with children.
Sunday afternoon, several memorials were written in chalk on Union Square's sidewalks reading "we are all Trayvon." One had the outline of a body with a can of Arizona ice tea and bag of Skittles, items Martin had bought and was carrying the evening he was killed 17 months ago.
City Councilman Jumanne Williams among the protesters, wearing a black hoodie with white lettering that read "unarmed civilian."
Meanwhile, Mayor Bloomberg is taking aim at Florida's and other states' so-called "stand-your-ground" laws, which allow deadly force when someone feels threatened. He says they can "inspire dangerous vigilantism and protect those who act recklessly."
While not commenting directly on the verdict, Bloomberg did criticize what he called "shoot first" laws, saying they're drafted by gun lobby extremists and let people "shoot first and argue 'justifiable homicide later."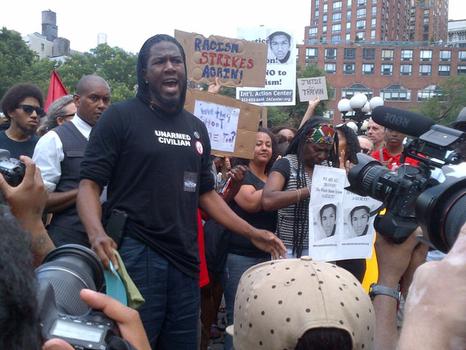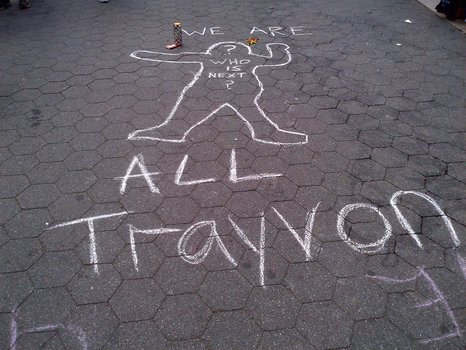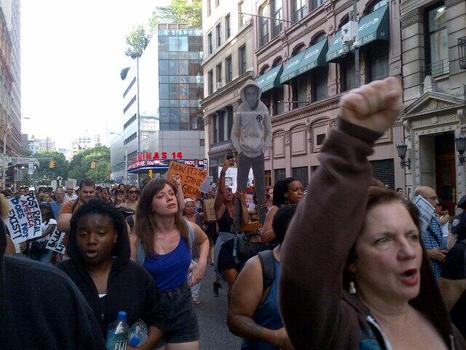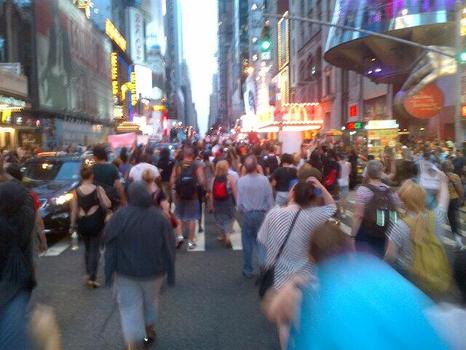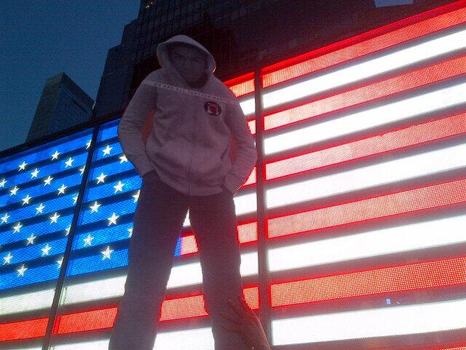 of