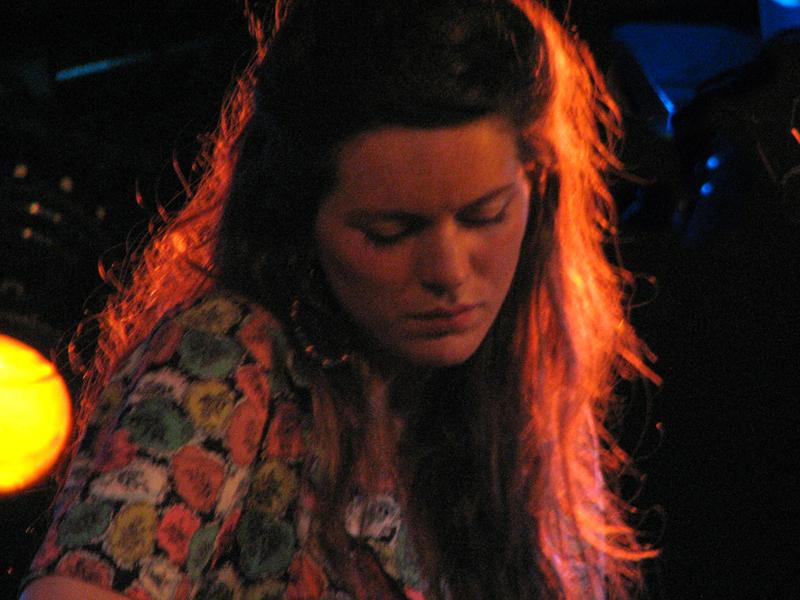 Olivia Chaney brings her beautiful singing voice to a heart-breaking Scottish folk song, a song about a garden by Chilean songwriter Violetta Para, Georges Brassens' setting of a 13th Century French text, her Nick Drake-influenced arrangement of a song by 17th Century English composer Henry Purcell, and a short piece by Nick Drake's mother Molly Drake. Plus Chaney performs her own songs about connections, consolations, and imperfections, accompanying herself on the guitar and piano.
David Garland welcomes Olivia Chaney back to the WNYC Studio, where she first performed on the show in 2010. Chaney is based in London, England, and there she's viewed as a promising talent on the folk scene, though her background includes classical early music, jazz, and performances with pop groups. Rather than choosing among these backgrounds and influences, Chaney blends them into her own intimate, skillful take on contemporary songwriting and singing. Her debut album on Nonesuch will be released in the spring of 2015.
Free Download: Olivia performs "False Love"
Olivia Chaney "There's Not a Swain" on WNYC's Spinning On Air
Olivia Chaney "Holiday" on WNYC's Spinning On Air
Olivia Chaney "Dream Your Dreams" by Molly Drake on WNYC's Spinning On Air
Olivia Chaney "Loose Change" on WNYC's Spinning On Air