The Passenger Train, Oldest New Trend in Orlando Transportation?
Friday, July 12, 2013 - 03:01 PM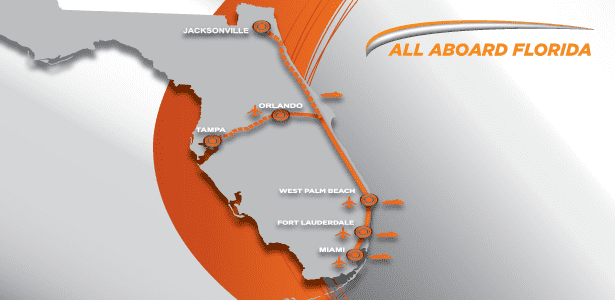 (All Aboard Florida)
A commuter train between South Florida and Orlando is in the final planning stages and it may change transportation in Central Florida as we know it.
The "All Aboard Florida" passenger line is a privately-financed project by Florida East Coast Industries, a company that already owns railroad tracks between Miami and the Space Coast. The company says it is close to getting final approval to build new tracks east, with Orlando International Airport as its last stop.
WMFE's Nicole Creston asked economic analyst Hank Fishkind about the impact that "All Aboard Florida" could have on our state and our region.