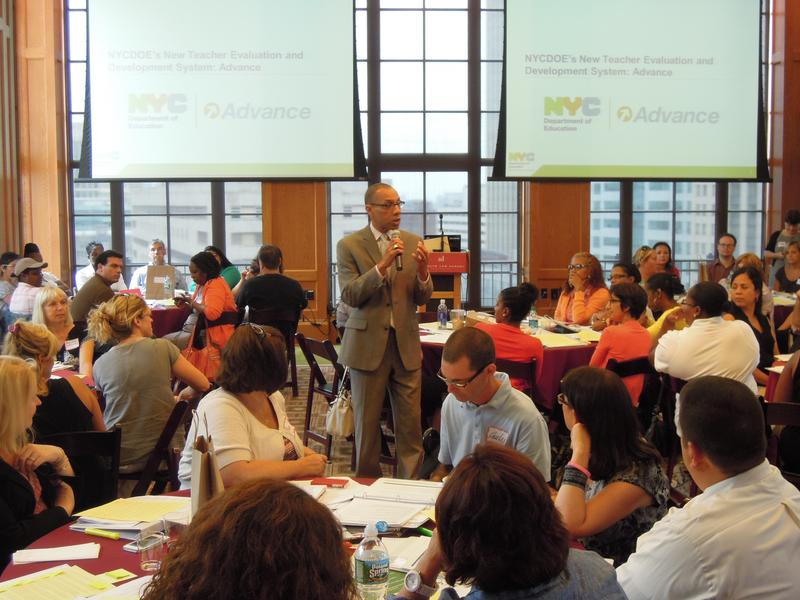 The Department of Education launched a series of trainings on the new teacher evaluation system Thursday, bringing together school teams made up of teachers and administrators. They reviewed how the plan might play out on the school level and reviewed case studies.
Schools Chancellor Dennis Walcott welcomed teams from more than 30 schools at a session held at Brooklyn Law School.
"What we're talking about today is changing roughly 80 years of practice," he said, referring to the previous system that required one classroom observation and rated teachers either "unsatisfactory" or "satisfactory."
The new system, which is being called "Advance" and takes effect in September, will evaluate teachers based on multiple classroom observations and measures of student performance, including state test scores. Teachers will be rated on a four-tiered scale.
"I think where schools have a culture of openness and being able to talk and feel that there's trust, it'll work," said Giselle McGee, principal of P.S. 58 The Carroll in Brooklyn. "If that's not in some buildings it's going to be a lot harder."
But where teachers may feel apprehension about how the new system will affect their work lives, principals and assistant principals will also have to adjust to the added workload of carrying out at least four classroom observations for each teacher, and completing the paperwork that goes along with it.
"We can't shy away from the fact that it's to be a big lift to implement this," said Shael Polakow-Suransky, the city's Chief Academic Officer. "What we're trying to do is figure out how to make it as manageable as possible."