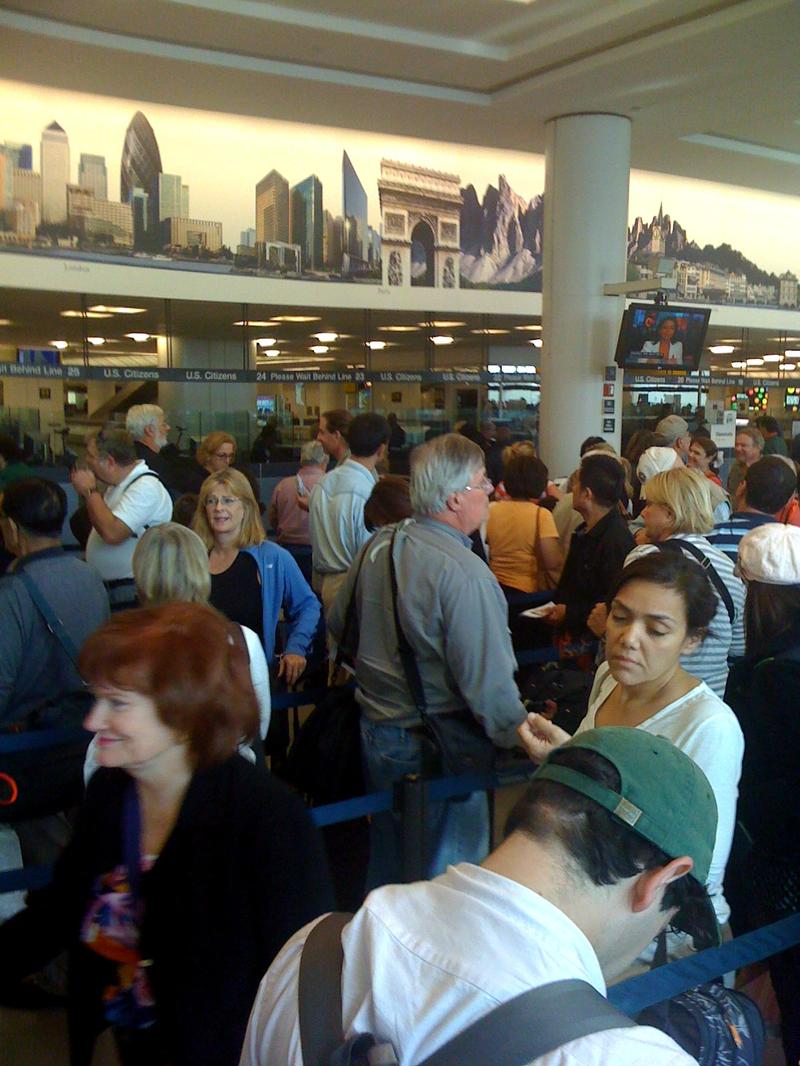 International travel is up, and so are the wait times at airports to pass through customs. (See chart below)
The U.S.'s slowest customs lines can be found at John F. Kennedy Airport in New York City. Arriving passengers spend an average of 36 minutes shuffling their luggage through the customs stanchions at JFK's Terminal 4, according to an analysis by the Global Gateway Alliance, a New York-based advocacy group calling for more investment in New York-area airports. 
"While tens of millions of travelers come to our city to add to our economy, Customs puts them through the longest lines in the country. (And) at the same time the number of agents working those lines keeps going down," said Joe Sitt, chairman of the GGA. "The federal government needs to better prioritize New York metropolitan airports because they are such a vital gateway for the nation." 
Only Miami had similarly sluggish customs waits with an average of 31 minutes. Waits were 25 minutes at San Francisco and 23 minutes at Chicago's O'Hare. In Atlanta, passengers whisk through customs in an average of 14 minutes. 
A spokesperson at Customs and Border Protection said "CBP continually seeks to improve wait times through efficiencies, improved facilities, queuing techniques and other means such as trusted traveler programs." CBP says there has been a 12 percent increase in international air arrivals since 2009.
The CBP spokesperson said President Obama's 2014 budget allocates funds to hire an additional 1,600 border patrol agents. "Additional staffing will expedite travel and trade while reducing wait times at more than 300 ports of entry," he said.