SchoolBook
Free Swim Lessons Bring Fun for Kids, Relief for Parents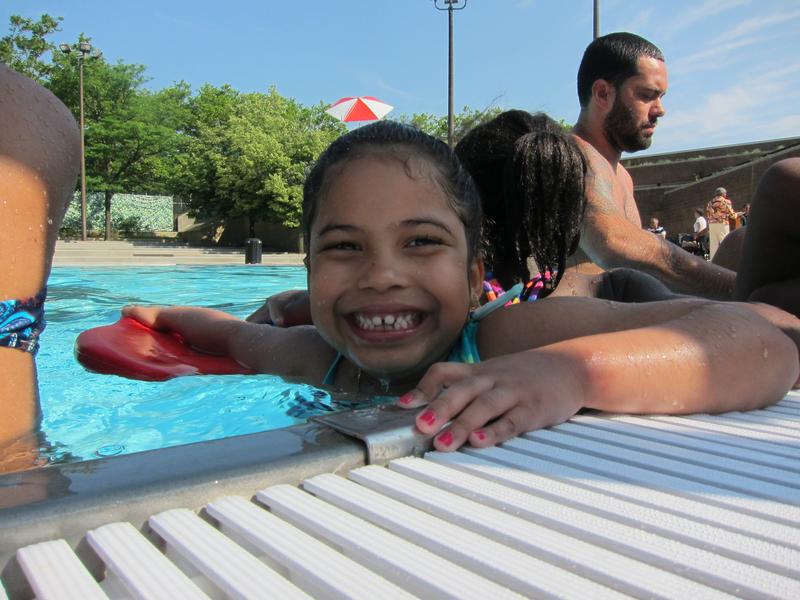 About three dozen New York City kids participated in the free swimming lessons at Roberto Clemente Park in the Bronx today as part of a summer program to teach kids the basics of swimming. Lessons are also given at Riverbank State Park in Upper Manhattan.
Although having fun in the sun is a major focus of the program, organizers also hope that imparting swimming skills to the more than 500 kids expected to participate in the 10-day training sessions will reduce accidental drowning.
 
Kimberly Guzman brought her son Jose Casanova, 11, who has nearly drowned twice while playing with friends.

"I don't know how to swim," she said, "so if he was to be with me outdoors in the pool or beach, I wouldn't be able to save him."
 
Though her son was initially frightened to get in the water during his first swimming lesson, Guzman said he eventually learned to have fun. Soon enough, he joined the kids in multicolored bathing suits splashing and kicking in the water as instructors taught them how to float with a kickboard.

The program is sponsored by the state's parks department and the Red Cross, among others, and is open all New York City kids ages six to 12.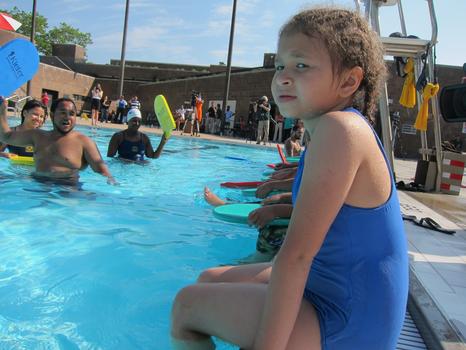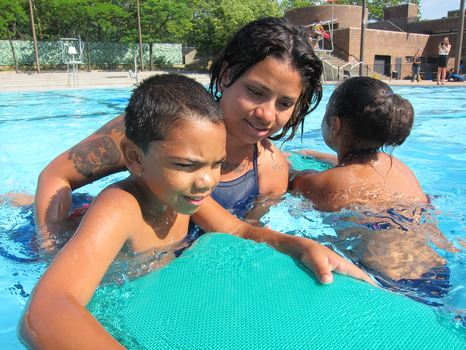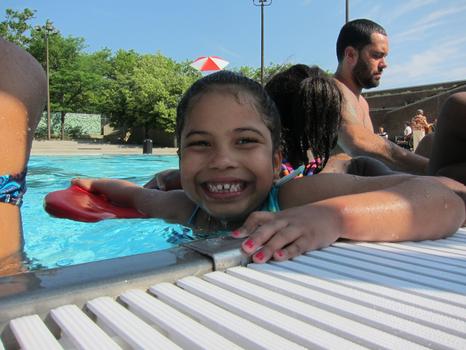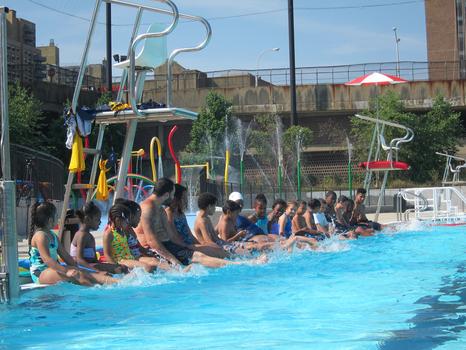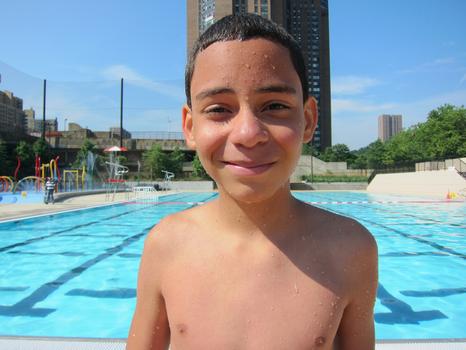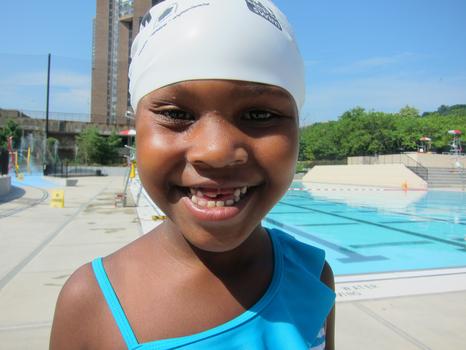 of