Soundcheck
A Band Called Death: Something Special From The Very Beginning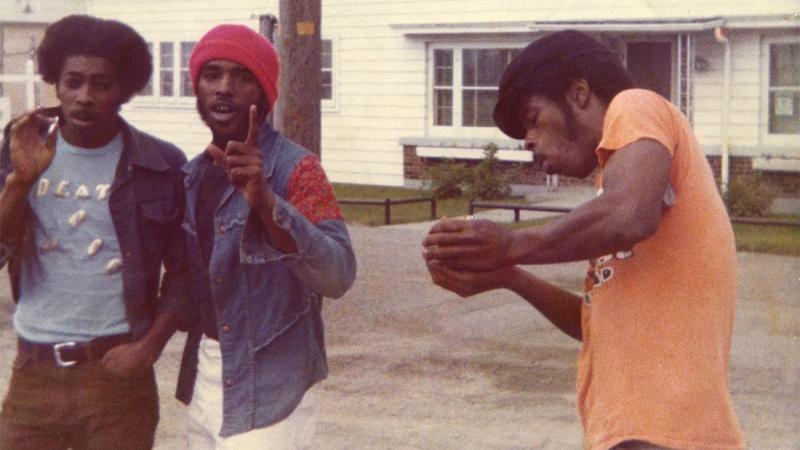 In the 1970s, three brothers in Detroit — Bobby, Dannis, and David Hackney — formed a band called Death. Until recently, their story had gone almost entirely untold. But the new documentary A Band Called Death chronicles how the band's music went from being buried in a dusty attic to being an underground proto-punk sensation. Death bassist and vocalist Bobby Hackney Sr. and filmmaker Jeff Howlett join Soundcheck host John Schaefer to discuss the film.
Bobby Hackney Sr., on being inspired by the Beatles' legendary appearance on The Ed Sullivan Show:
My dad says, "I want you boys to sit down here because you're about to watch history being made." My dad said that to us. On Sunday night, families got together and watched Ed Sullivan. He really saw this as being a historic event, and he wanted us to sit down and watch it. Maybe he was trying to get us to be good. I don't know. But we sat down. When we watched that, that planted the seeds for us wanting to be a band.
Jeff Howlett, on realizing that he had a great story on his hands:
I had a conversation with Bobby Hackney Jr. to sort of give me the whole gist of the story. And he just told me all these things about his family that were so rich and beautiful. When we sat down and started interviewing Bobby Sr. and Dannis about it, it just blew wide open. We knew we had something special from the very beginning.
Hackney, on getting tapes of Death from David for posterity and safe keeping:
What's really poignant and painful for me and Dannis is that this all happened within two months before David died. And he even told Dannis, "You're not going to see me anymore. When you guys make it with this music, I'm not going to be here." David was always philosophical, and we thought that was another one of his philosophical moments…. He knew how sick he was, even though he was keeping it from the rest of the family.
A Band Called Death is playing midnight showings at the Nighthawk Cinema on July 12 and July 13.
Watch the trailer for A Band Called Death: