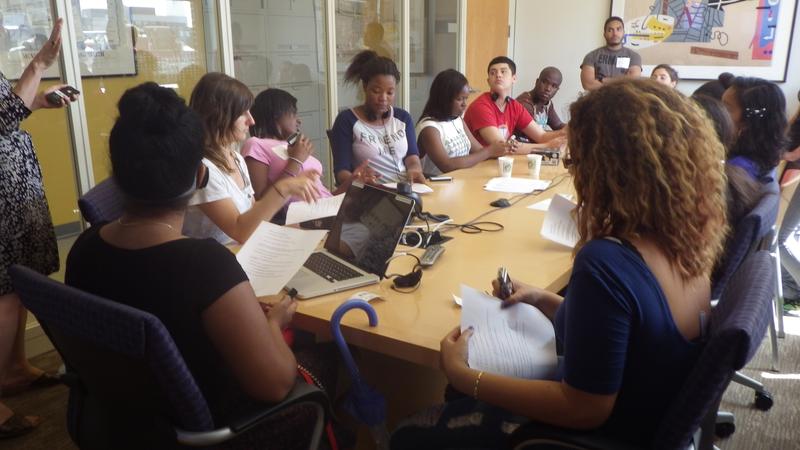 On July 2, 2013 Radio Rookies teamed up with the organization DreamYard for a Do-it-Yourself (DIY) workshop on how to produce stories through interviews and digital media. The DreamYard kids were an enthusiastic group who were eager to learn how to conduct their own interviews.
Rookies producers began the workshop by talking about the interviewing process itself -- explaining that the best interviews are really just good conversations. In order to demonstrate this, they showed a DIY video that Radio Rookies graduates helped put together, giving tips on how to conduct a successful person-on-the-street interview, and what to do if an interview is not successful.
One of the teens from DreamYard said, "Don't give up even if you don't have too many people to interview." Once the kids hit the streets to do their own interviews, this motto became important to keep in mind.
'Celebrities in the Media', was the topic the DreamYard teens chose for their interviews that day. It was a good choice because it wasn't too personal, and the kids felt it was a universal topic that could get useful feedback and produce a constructive conversation. They generated list of questions to use for their interviews. Here are some examples:
-"Who is your favorite celebrity and why?"
-"Do you think media lies about that celebrity?"
-"Do you think celebs are good role models for the younger generation?"
-"Why do you think Kim Kardashian is famous?"
After they narrowed down their list of questions, the Rookies producers gave a quick tutorial on how to use the recording equipment and each teen was provided with a headset and a digital recorder. They broke off into pairs and did mock interviews with their partners.
Then it was time for them to hit the streets! Even if they were denied a few times by busy New Yorkers, they stuck to their original motto and didn't give up.
With this in mind they were each successful in recording their first vox pop interview.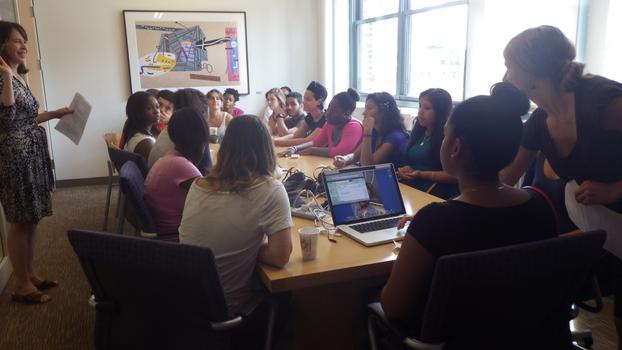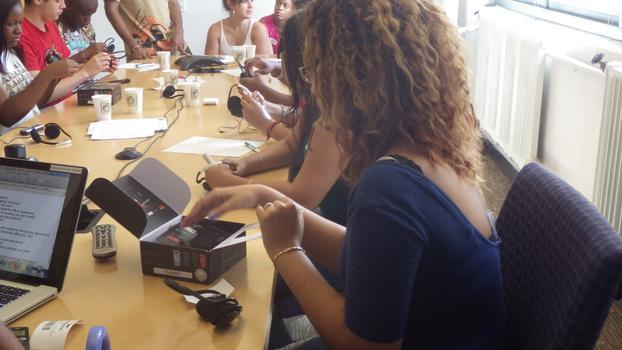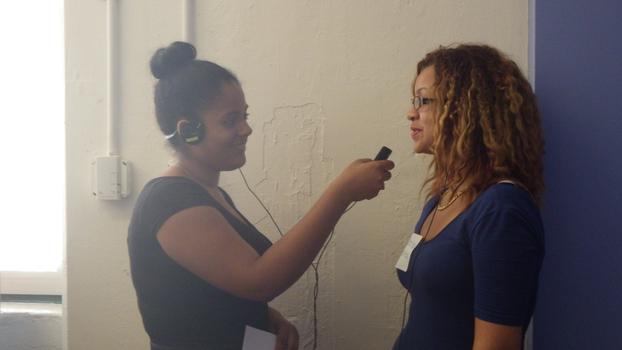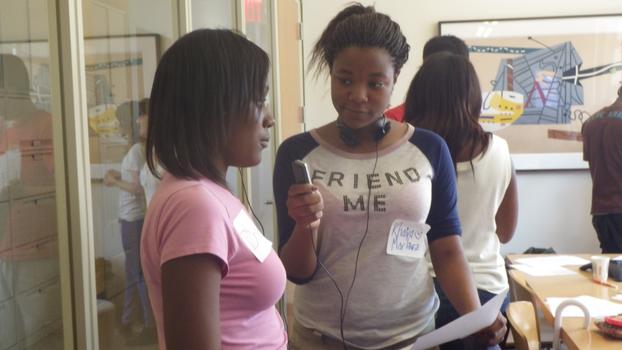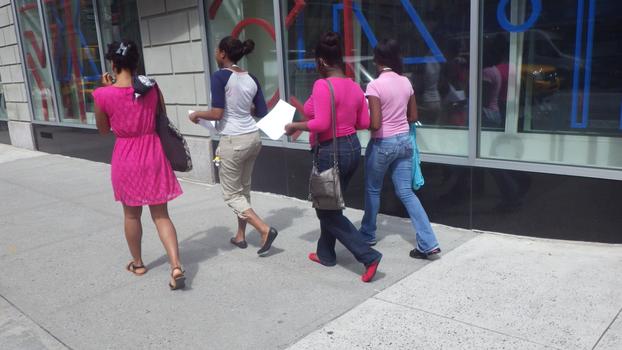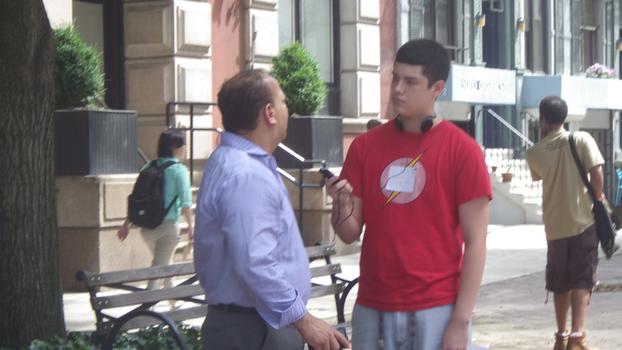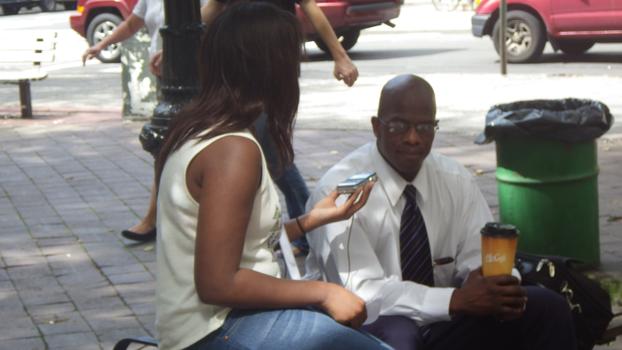 of