Con Ed Aims For Rapid Response In Heat Wave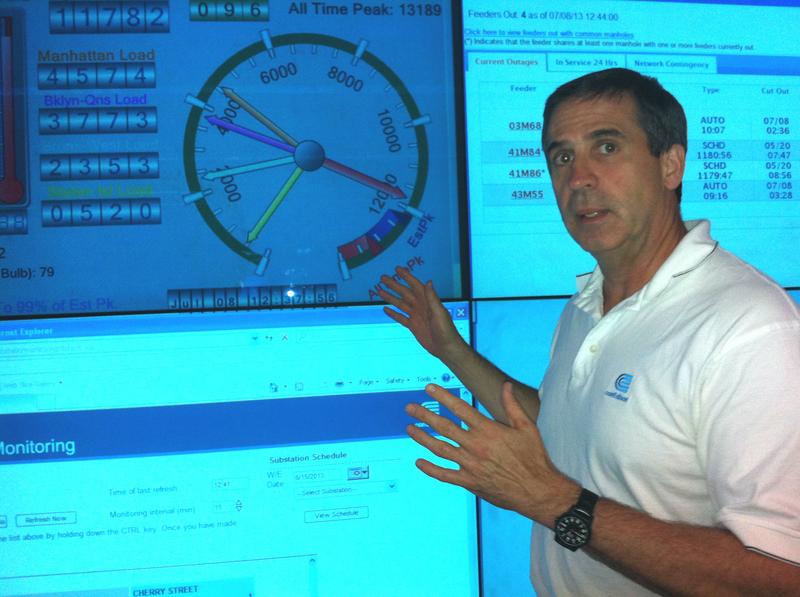 For Con Ed, responding to heat waves is like a battle. And this is the war room.
There are giant screens that track usage and map outages. Meanwhile a dozen or more staffers, many working twelve hour shifts during the intense heat, coordinate with workers in the field.
"Folks in this room are monitoring the system, checking on crews, dispatching crews, making sure we're handling jobs as quickly as possible because we don't want to let any piece of equipment be out of service for too long," says Con Ed spokesman Michael Clendenin.
They do this every day, but hot days pose extra challenges. The heat combined with extra usage can cause cables to smoke or catch fire. And the utility has faced criticism in the past for prolonged outages. So Con Ed has crews working on faulty circuits, while workers try to add capacity elsewhere.
Jay Sakariasen and his team are adding cables at Peter Cooper Village – just in case. "We're doing this work now to try to meet the demand of the customers so this way we don't have any problems," he says.