Key Question in NYC 2013: What Can Voters Forgive?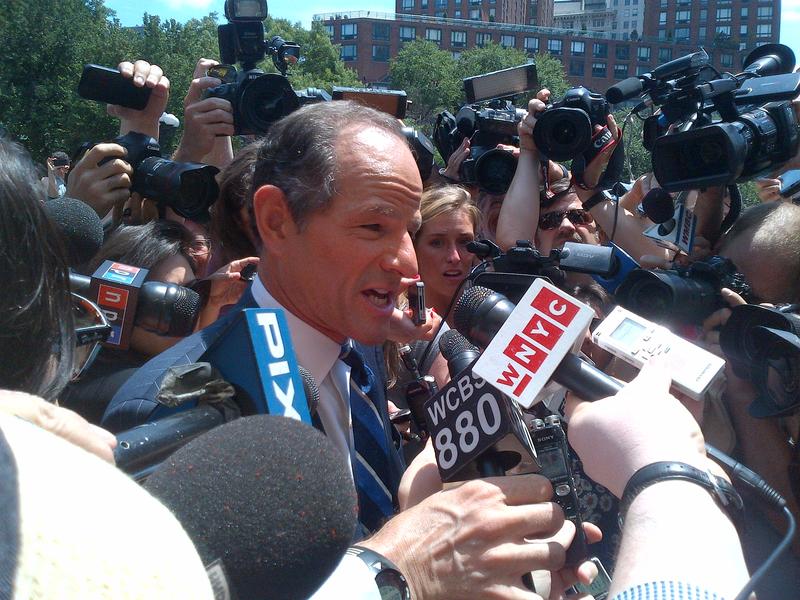 Former Governor Eliot Spitzer announced his intentions to run for city comptroller with a plea for forgiveness from voters.
"I'm asking forgiveness from them for my indiscretions, my violations of trust," Spitzer told WNYC's Brian Lehrer on Monday.
But he's not alone. There are plenty of other local candidates this year who have to explain themselves as they ask for votes. Some, like Spitzer and mayoral candidate Anthony Weiner, have to answer for personal failings. Others still face questions after being linked to corruption scandals. And then, there is the lingering controversy over term limits.
To hear Anna Sale's full story, click the audio above.