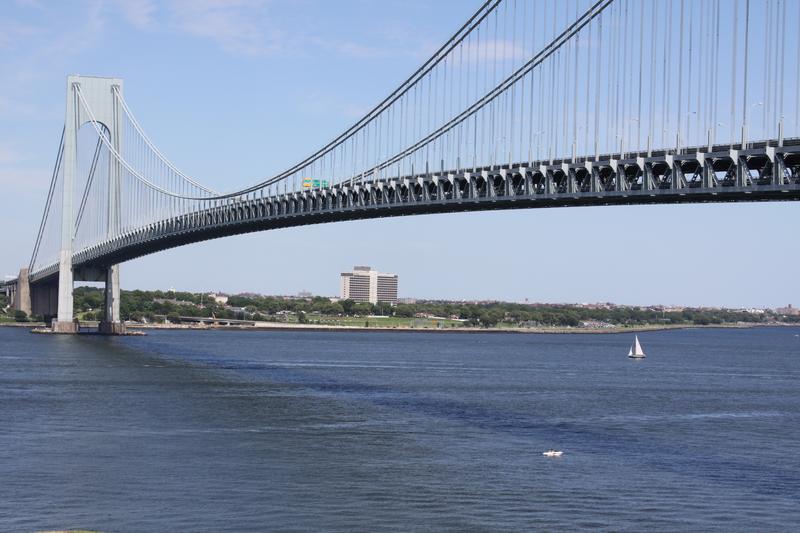 The Lincoln Tunnel and Triborough Bridge in New York City, the Grand Coulee Dam in Washington state, and the Overseas Highway connecting Key West to mainland Florida are all products of the New Deal's Public Works Administration, which went into effect 80 years ago today. The Takeaway spoke with Ed Rendell is the former governor of Pennsylvania and the founder and co-chair of Building America's Future. 
Rendell believes that the United States has delayed investing in infrastructure long enough. He discusses why the nation should invest in infrastructure despite the other pressing issues facing the country.
The Public Works Administrations was the driving force of America's biggest construction effort to date. It electrified rural America, building canals, tunnels, bridges, highways, streets, sewage systems, hospitals, schools and universities.
In fact, every year it consumed roughly half of the concrete and a third of the steel of the entire nation as it strengthened our infrastructure and put Americans back to work.
Now 80 years later, the American Society of Civil Engineers gives the United States a D+ grade on infrastructure, 1 in 9 bridges are structurally deficient, and according to a recent study, air transit ranks 33rd globally behind Panama and Malaysia.
Stay updated on the latest from The Takeaway—become a Facebook fan & follow us on Twitter!