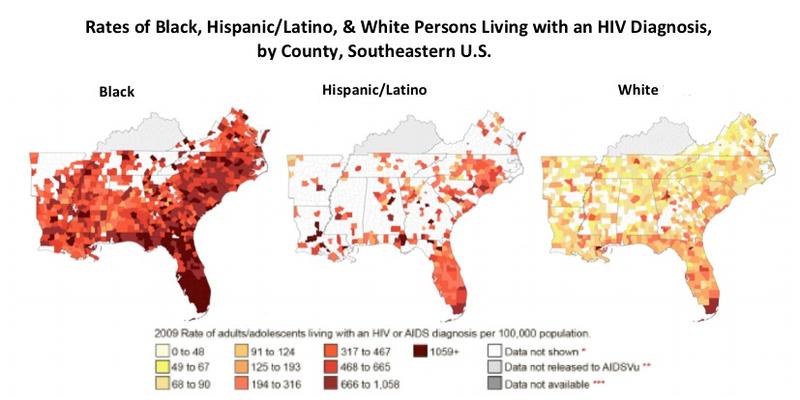 The American South holds 37 percent of the U.S. population, but over half of all new HIV diagnoses occur there.
Under the multiple layers of history and statistics, it's a topic that has remained largely hidden in the South. A new documentary called "deepsouth" refocuses the discourse by shedding light on the people living in the most quiet corners of the region.
Lisa Biagiotti, who is the director of the film,  spent almost 3 years, and traveled 13,000 miles, to collect over 400 interviews. She captures a unique interplay between various local and regional efforts, and capacity development in a system with broken social infrastructure. 
The problem, as she sees and portrays it in her film, goes much deeper than HIV/AIDS.
"HIV was my GPS to the most fragile parts of our country," she says.
Hard-hit not only by poverty, but lack of education and access to health care, the film shows a culture that is dominated by secrecy and discrimination against HIV-positive individuals.
The narrative of this epidemic remains stifled within a highly rural and protracted geography, yet the reality of this epidemic has, and will continue to have, far-reaching consequences.
What makes Lisa Biagiotti's "deepsouth" a film of particular relevance is that it bridges the personal and the political—it goes beyond HIV/AIDS as a health problem and as a statistic to look at the underlying social circumstances, which explain and account for the perseverance of this disease in the South. Biagiotti joins The Takeaway to discuss her film and why the South has the most HIV/AIDS cases in the United States.
Stay updated on the latest from The Takeaway—become a Facebook fan & follow us on Twitter!