Candidates Seek Voters Despite Summer Sun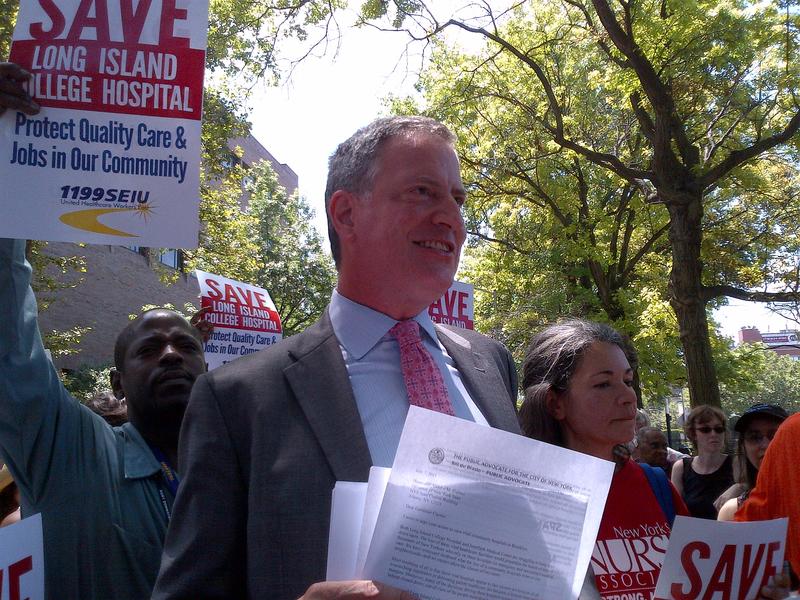 While voters look for ways to keep cool, candidates in races around the region are trying to pick up some steam.
In New Jersey, an unusual mid-August Senate primary sent candidates zig-zagging across the state this weekend. Newark Mayor and Democratic hopeful Cory Booker hit five different stops along the Jersey Shore, while fellow Democratic Rep. Rush Holt went to five different Independence Day celebrations.
In New York City, candidates for mayor kept up their own frantic pace.
Bill de Blasio, wearing his public advocate hat, held a press event Sunday in Cobble Hill, Brooklyn to call on Governor Cuomo to save the neighborhood's Long Island College Hospital and Interfaith Medical Center in Bedford-Stuyvesant. He was joined by community members, hospital workers and health care workers from 1199 SEIU, the largest union backing his mayoral campaign.
De Blasio also used the opportunity to draw a blunt comparison to closure of St. Vincent's Hospital in the City Council district of mayoral rival Christine Quinn.
"I saw with my own eyes. It could have been saved," said de Blasio.
While this was not technically a campaign event, it was still a way to get out in front of voters. In a race where polls show that nearly 60 percent of New Yorkers are barely paying attention, candidates use every opportunity to stay visible. When it's not making news, then it's trying to make an impression.
The most popular place for the sweaty work of retail politics Sunday was the 30th Avenue street festival in Astoria Queens.
Democrats John Liu, Sal Albanese (below) and Anthony Weiner all worked the sweltering pavement.
(Photos by Brigid Bergin/WNYC)
But it wasn't just the Democrats. Republican Joe Lhota walked all ten blocks of the festival outfitted in a straw hat, navy blue golf shirt and seersucker pants.
He dismissed other candidates' union endorsements and the recent rise in John Catsimatidis poll numbers.
"There are 10 or 11 of us out there. And we're working as hard as we can to get our name out there and to meet people and do a lot of hands-on retail politics," said Lhota (below), adding, "It really will begin closer to Labor day."