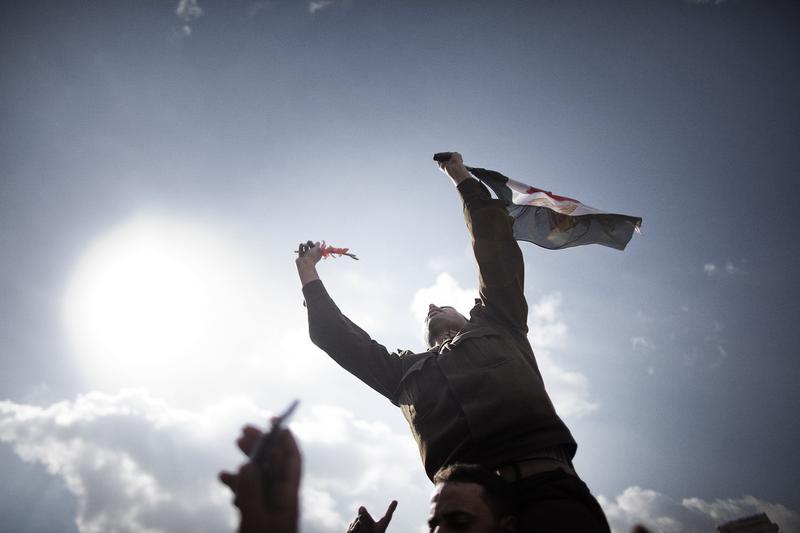 In the days following the ouster of Egypt's first democratically elected president, Mohamed Morsi, a mix of celebrations in support of the change, and demonstrations against it, have filled the streets.
The nation's future remains unclear as the divisions over the way forward grow deeper. Some view the new turn of events as a movement of the people. But the Muslim Brotherhood doesn't see it that way. As generals forcibly removed Morsi from power earlier this week, many Islamists are calling the Egyptian military's actions a coup.
The Egyptian military deposed Morsi on Wednesday and installed an interim civilian leader—the former head of Egypt's constitutional court. Morsi and many of his top aides are now under house arrest and at least 300 members of the Muslim Brotherhood have been arrested.
The Brotherhood's loss of power could have profound implications for political Islamists throughout the world.
Joining us to discuss the situation on the ground and the way forward for Egypt is Mona Makram-Ebeid, a political science professor at the American University in Cairo and a former member of parliament in Egypt—a position she resigned on Saturday. Also on the program is Shadi Hamid, director of research at the Brookings Doha Center. 
Stay updated on the latest from The Takeaway—become a Facebook fan & follow us on Twitter!