Explainer: 5 Ways Obamacare Changes Could Affect You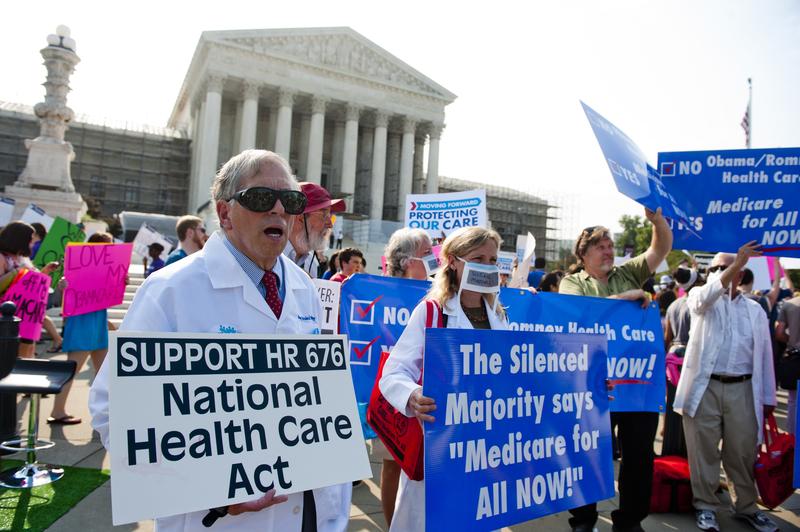 The Obama Administration announced a delay of a key requirement of the Affordable Care Act  - which has further confused uninsured Americans looking for coverage.  How does this affect you? We answer 5 key questions.
1.  What is it that the Obama administration is delaying?
Basically, the Administration is delaying the penalties employers would have faced in some circumstances if they failed to provide health coverage to their employees.
While the Affordable Care Act does not explicitly require employers to offer health coverage to their workers, the federal government will eventually fine businesses if they employ more than 50 workers more than 30 hours a week (plus a couple other guidelines) and don't provide health insurance.
Now those companies have until after the 2014 elections before facing penalties for not complying with the Affordable Care Act. 
The employer requirements are complex, but are designed to expand health insurance for uninsured Americans, so that approximately 50 million uninsured Americans would be covered.
2.  Does that mean if I don't have insurance now I won't be able to get it till 2015?
No.  The announcement does not affect a person's ability to purchase healthcare beginning Oct. 1, 2013.
3.  I keep hearing that these exchanges, or marketplaces, are supposed to be operating Oct. 1 of this year. Has that changed? Is that where I go to get insurance?
That has not changed, and yes, the exchanges are where people can go to purchase insurance.
The exchanges are on track to offer open enrollment in a health care plan to uninsured people who are not covered by their employers by October 1, 2013. 
Sixteen states (including New York) and the District of Columbia are engaged in implementing their exchanges; the federal government is setting up exchanges in the other states, including New Jersey.
You can pick a health plan from these marketplaces beginning in October, but your coverage will not begin until January 1, 2014. 
4. Are New York and New Jersey going to meet the deadline to have their healthcare marketplaces set up?
It appears both states will meet the deadline.
New York Governor Andrew Cuomo has shown commitment to the Affordable Care Act.  "Both states have a substantial history of making coverage much more available than most states in the country," said Richard Kirsch, senior fellow at The Roosevelt Institute.
New York already has its website up and running. Go to http://www.healthbenefitexchange.ny.gov/  to find out more information.  New Jersey is not creating its own exchange; the federal government will implement the state's health marketplace.
5. If I want more information now about getting insurance under Obamacare, what can I do?
https://www.healthcare.gov/ is set up to provide basic information.  Also, in New York state, visit http://www.healthbenefitexchange.ny.gov/