The Takeaway
Rare Printing of the Declaration of Independence Sold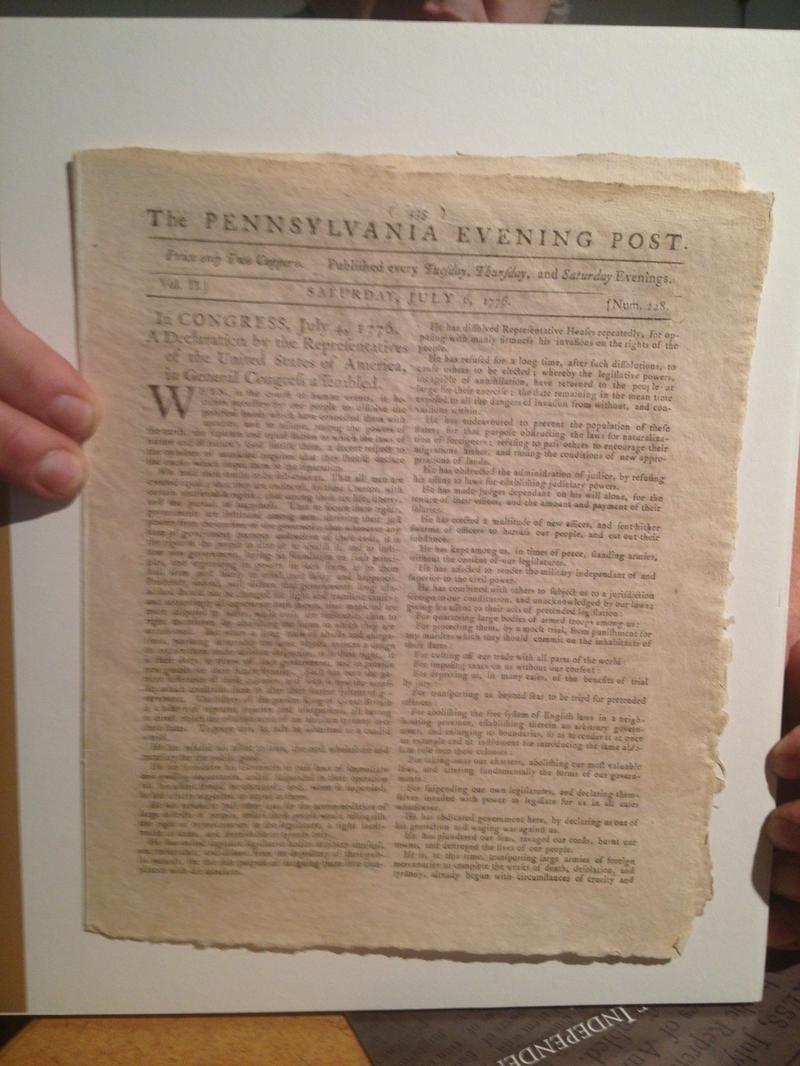 You would never guess that the newspaper business was struggling, at least not if you were at an auction in New York City last week where a newspaper printing was sold for $550,000.
But this isn't just any newspaper printing.
It's a rare edition of the first newspaper printing of the Declaration of Independence. On July 6th, 1776, the Pennsylvania Evening Post was the first newspaper to print a copy of the Declaration. Picking up a newspaper was the way many colonists first read the words: "We hold these truths to be self-evident: that all men are created equal…"
Seth Kaller is a leading expert in acquiring, authenticating and appraising American historic documents and artifacts. He partnered with the Robert A. Siegel Auction Galleries to auction off this rare piece of American history. Seth Kaller joins us on the program to talk about this rare document and its significance.