Still Flood-Prone, Hoboken Braces for Rainy Week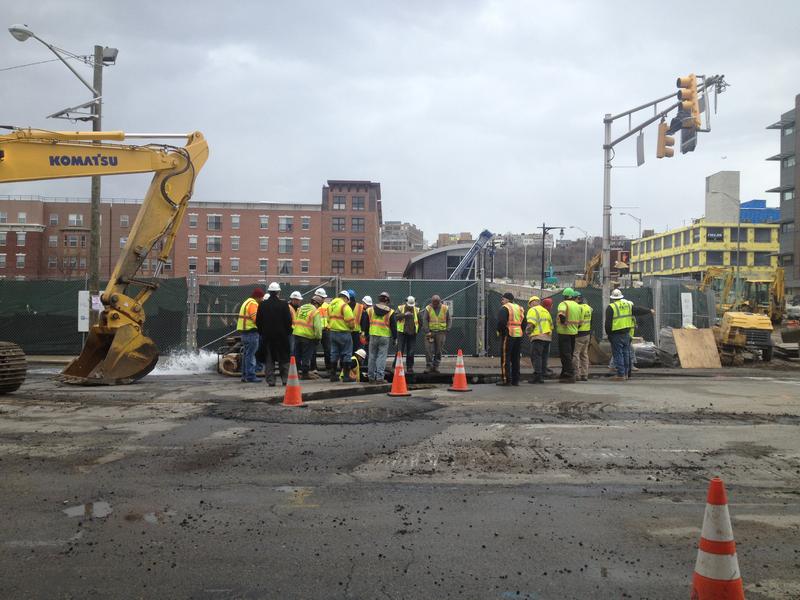 With more heavy rains in the forecast this week, flood-prone Hoboken is on high alert.
Sean Buckley has lived in Hoboken for two years now, so he's developed a routine for rainy days like these. He wears flip flops, carries an umbrella, and he makes sure not to park his car in low-lying areas.
Hoboken used to be an island, and residents say it still feels like one sometimes. When it rains during high tide, the sewers fill up and the water has nowhere to go.
"It literally starts flooding the streets," says Hoboken Mayor Dawn Zimmer.
Zimmer says massive flooding during Sandy caused $100 million dollars in damage to the city. She's currently pushing to make Hoboken more storm proof by installing new sewage pumps, elevating substations and transforming parks into spongy wetlands to soak up the rain.
But none of these ideas are in place yet. Zimmer says the city has applied for a slew of grants and loans to make the improvements.
In the meantime, she says Hoboken residents have to take precautions. When there's a risk of flooding, the mayor leaves residents phone messages reminding them to get ready.  
Not everyone listens. Last year during Sandy, the mayor left one of those messages about moving the car for her husband.
"He didn't move the car," she says. "So our car was totaled and we had to get a new car as well."