Soundcheck
Tegan And Sara; Elvis Costello And The Roots Team Up; Finger-Style Guitarist Glenn Jones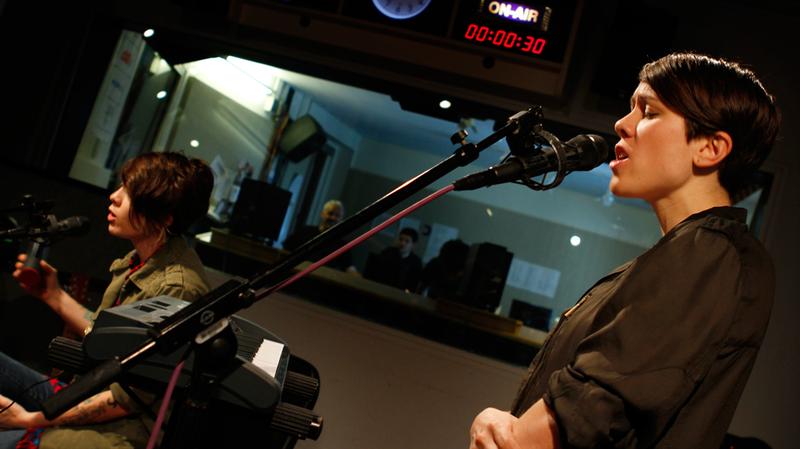 In this episode: This year has been good to Tegan and Sara Quin, the identical twin sisters who lead the band Tegan and Sara. Their album Heartthrob premiered at number three, and they made the short list for the Polaris Music Prize in the duo's native Canada. Tegan and Sara play live in the studio.
Plus: Elvis Costello and The Roots just announced a collaborative album, which got us to thinking: What other unexpected collaborations have happened throughout the years? We tapped Emily Rems, Managing Editor at Bust Magazine, for her picks.
And: Guitarist Glenn Jones descends from the tradition of the late, great finger-style guitarist John Fahey, but with his new album, My Garden State, his songs display another one of his influences: New Jersey itself. He plays live.