Employers Say Immigration Reform Won't Lead to Paying All Employees On-the-Books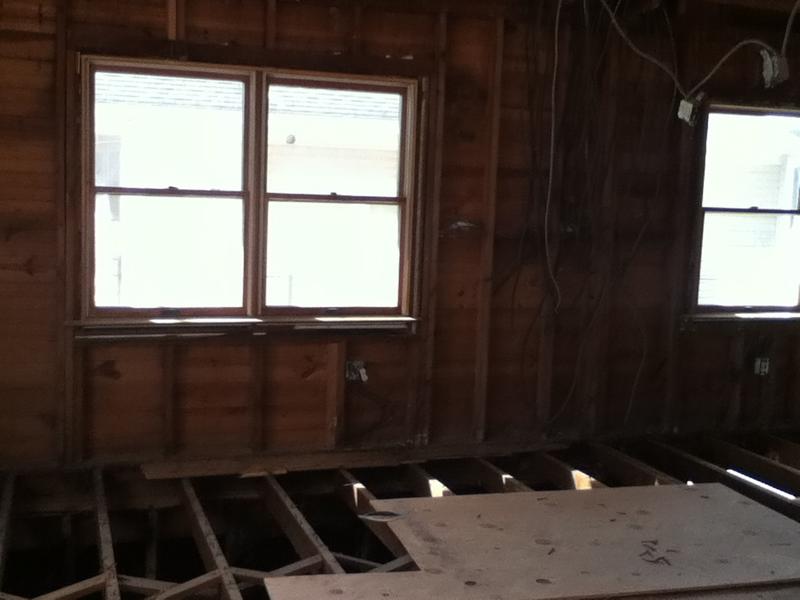 A set of stairs leads to a below-the-ground take-out restaurant in Harlem, where half a dozen customers regularly line up. It can take a while to get food here, but on an average day as many as 120 people are willing to wait, because it is delicious and affordable. Tony, the owner, a bulky former Department of Correction officer, has been building the business for a long time.
"It's been eighteen years," he said.

Next to Tony, three workers are preparing food in a tiny kitchen. One of them is 41-year-old Manuel, who's worked here for over 12 years. Tony describes him as his best worker.

"He works, he does what I need him to do, and he goes home," Tony said. "He comes to work even when he's sick."

Tony, who asked WNYC not to use his last name in order not to draw attention to his restaurant, pays Manuel off-the-books, because he's not authorized to work in the U.S. Manuel is one of an estimated 14 percent of restaurant workers who are immigrants in the country illegally. Many others are mowing lawns, taking care of children, or, like on a recent day, rebuilding a home destroyed by Sandy in Breezy Point.  
But if immigration reform happens, within five years the owner of the construction company working on this house in Breezy Point, Tony, the restaurant owner, and all other employers, will be breaking the law if they hire people without work permits. They will have to use an Internet-based system called E-Verify to determine whether any potential hires, including U.S. citizens, are authorized to work in the U.S.
The immigration bill, which includes a path to citizenship for an estimated 11 million immigrants in the country illegally, passed its first hurdle last week, when it was approved by the Senate. The bill also aims to prevent the same issue from arising again in the future - more people entering the country illegally and finding jobs here. Successful implementation of E-Verify will play an important role in making this attempt at immigration reform different from the one in 1986, which failed to put an end to the practice of hiring workers who had entered the country illegally. But some say this system alone will not be enough to deal with the problems of the underground economy.  

Haeyoung Yoon, a staff attorney at the National Employment Law Project, a national advocacy organization for employment rights of lower-wage worker, is familiar with E-Verify, because it's already mandatory in some states.

"The mandatory verification system is essentially an enforcement tool to make sure that employers are not hiring undocumented immigrants," she said.

In New York 11,295 employers are currently enrolled, according to the U.S. Citizenship and Immigration Services, which runs the program.

Tony said he's not worried about using E-Verify.

"I wouldn't have a problem with that. I think it's great," he said. "I'm not into taking advantage of nobody."

He already pays Manuel $1300 for 60-70 hours of work over two weeks, well above the minimum wage. Tony says he'd like to put him on the books if immigration reform passes as a way of repaying him for years of faithful service. But here's a wrinkle for the government. He still plans to keep another worker off-the-books.

"Most employers can't or wouldn't survive putting everyone on the book," he said. "If I put everybody who work in here, you understand, it just won't work."

What Tony avoids now by keeping Manuel off-the-books or someone else in the future are payroll taxes, workers' compensation and unemployment insurance. This isn't new. Employers have been keeping illegal immigrants and U.S citizens off-the-books for purposes of tax evasion for a long time. Some employees prefer to be paid in cash. Employers say it's unlikely immigration reform and E-Verify will change that,

"That system is not going to do anything to decide whether employers pay employees off-the-books, on-the-books," Yoon, of the National Employment Law Project, said.

Experts say that in addition to making E-Verify mandatory, the federal and state departments of labor need to play their part.

"My view would be that in conjunction with immigration reform you also need to have a stepping of labor enforcement standards … to make sure people are not being paid off-the-books," said David Kallick, a senior fellow at the Fiscal Policy Institute.

Kallick says labor departments need to audit employers regularly to ensure they're really complying with the rules. He sees the possible passage of the immigration reform bill as a unique opportunity to renew these efforts.

"Every employer should pay for every employees work compensation and unemployment insurance," he said. "Today … some employers are paying and others are not. So, some employers are carrying the burden for others."