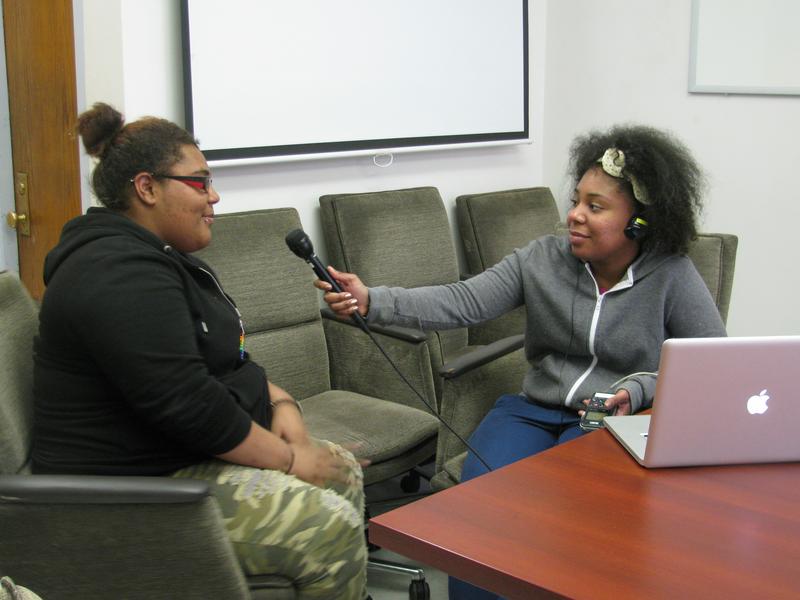 Over a decade ago, I was a Radio Rookie myself. A lot has happened since then -- high school, college, and various jobs -- but I recently found myself drawn back to radio as an intern. Throughout the last few months, I have had the opportunity to help lead the Short Wave multimedia workshop, an after school program held in two high schools in lower Manhattan.
The program teaches participants the basics of producing their own short pieces, including audio and video recording and editing, interviewing skills, and story outlining. However, Rookies often come away with a lot more than that. For instance, the confidence gained by interviewing strangers on the street -- an exercise most Rookies complete during the beginning of the workshop -- tends to carry over into other areas of life, both in and out of school.
Having been a Rookie before, I had a general sense of what the program would be like, but in the years since my experience, I'd forgotten the details and also how it felt to go through the process. As I watched the students progress through the different stages of the program, I wanted to get a better sense of the challenges and rewards of the programs from the Rookies themselves, so I set out to conduct some interviews of my own.