SchoolBook
Hip Hop Battle Crowns a 'Science Genius'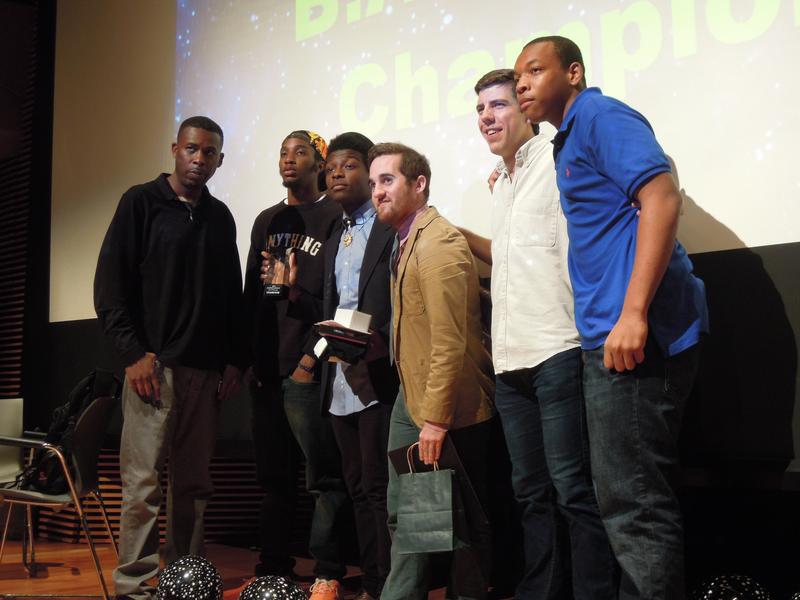 A project launched by a professor, the musician known as GZA and the website Rap Genius pushed New York City high school students this year to master science concepts writing their own raps about them. It culminated in a final battle among rappers representing nine high schools, and left one winner standing.
Christopher Emdin, a professor of science education at Teachers College, said he wanted to launch the project to engage students who may not normally exhibit an interest in science by reaching them with something they love: rap music.
"For many students who are not successful, this is just something that they know how to do," he said about rapping song lyrics.
Since the project's launch in December, Emdin and GZA, a founding member of the group Wu-Tang Clan, visited classrooms and worked with students to perfect their raps in an after-school program.
The students who competed on June 21 offered their own rhymes related to DNA, sexual reproduction, ecology, and space. Jahleel Cephus, 17, from Validus Preparatory Academy, wrote his rap about rocks, a lesson from his earth science class.
"The whole rock part of earth science is boring to me," he said, candidly, in an interview before he took the stage. But the assignment probed him to research more about rocks, in order to come up with clever rhymes.
"I started looking up all these rocks and seeing that there were volcanic rocks and it just started making me want to learn about rocks. Like, for no reason."
Jahleel's annotated lyrics are posted on Rap Genius, a website dedicated to annotating rap lyrics.
And the winner? Jabari Johnson, from the Urban Assembly School for the Performing Arts. In a button down shirt and bow tie, he rapped about joules, the unit of energy. His full lyrics can be read here.
He went home with a long list of prizes, including a day in the recording studio with GZA.
The other participating schools included Arts and Media Preparatory Academy; August Martin High School; Brooklyn Community High School of Communication, Arts and Media; Bronx Compass, ELLIS Preparatory Academy; Marie Curie School for Medicine, Nursing, and Health Professions; and Park East High School.