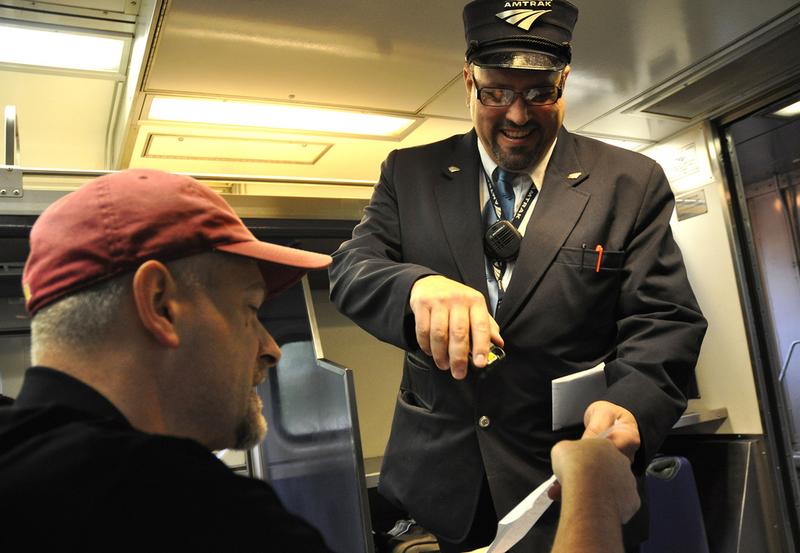 Amtrak wants a quarter of all new hires to be military veterans by 2015. The national rail network says it's not only a public service -- but also because veterans have the specialized skills is needs.
"The leadership, reliability and high-tech skills veterans bring to the job are a great resource to the operation of America's Railroad," said Amtrak CEO Joe Boardman, himself a Vietnam veteran.
If hiring continues apace it would mean the taxpayer-subsidized company would hire 750 veterans a year. Amtrak expects to hire more than 3,000 employees in the next year.
In 2012, about 14 percent of new hires were veterans. 
The transportation industry has long recruited staff with military backgrounds and training. Airlines frequently employ pilots trained in the Air Force. The TSA gives preference to veterans: 25 percent of its staff has served in the military. And several logistics and shipping companies were among the marquis signatories of President Obama's push to hire vets, including BNSF Railroad, which promised to hire 5,000 veterans and military spouses between over the next five years. 
Amtrak says it will partner with several military recruiting firms and attend more than 30 military job fairs to find the new hires. 
The news had the rare effect of creating political consensus around Amtrak.
Despite breaking numerous ridership records in recent years, Amtrak is still only 85 percent self-sufficient and requires federal subsidies, earning it the ire of some Republicans, who call the agency "inefficient" and threaten regularly to withdraw funding.
The move to hire veterans, though was praised from both sides of the aisle. "As a member of the Veteran Affairs Committee and Chairman of the Veterans Jobs Caucus, I am proud to support Amtrak's new hiring initiative." said Rep. Jeff Denham a Republican from California. 
"As I've always said, if you want to help a vet, hire a vet. Thankfully, companies like Amtrak are doing their part in the fight to reduce our veterans' unemployment rate. It is my hope that other smart businesses will follow Amtrak's lead," said Sen. Joe Manchin (D-WV).
The most recent figures show a steep decline in veteran unemployment to 6.2 percent, significantly lower than the general population's 7.6 percent. (See chart on veteran employment here).