SchoolBook
More Schools Return Home Two Months After Sandy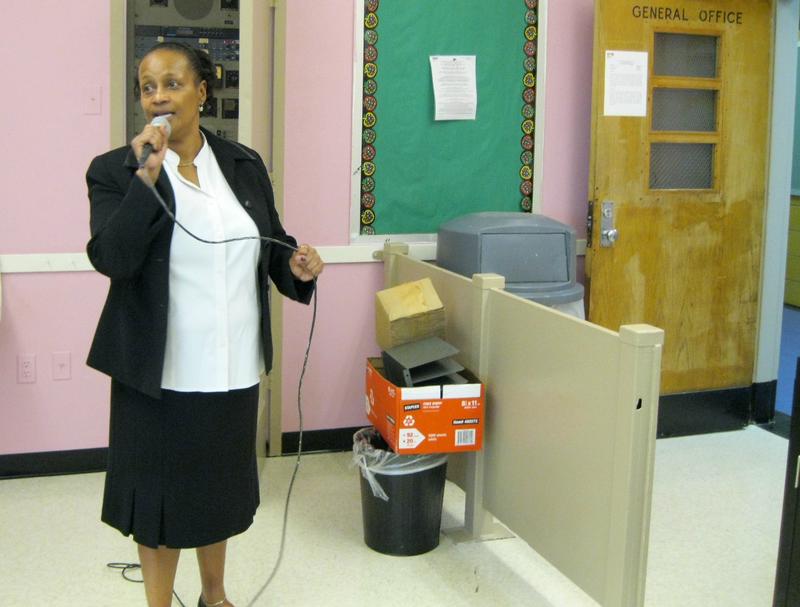 At around 7:30 Monday morning, Suzanne Levy headed into P.S. 288 The Shirley Tanhill with an extra bounce in her step, a smile and a bag full of "fun things."
"Fun things for the kids, fun things for me. Just trying to get back into our normal, everyday 288 routine," said Levy, a fifth-grade teacher.
She was preparing to welcome students back to the school building on the corner of 25th Street and Surf Avenue on Coney Island for the first time since Sandy caused major damage in the neighborhood.
It is one of the last batch of schools that, as of this Friday, will be back in their original locations.
Since Sandy, P.S. 288 had been sharing space at a nearby middle school. The Department of Education made buses available to take students to the temporary location each day. Keiartra Baker, whose four-year-old daughter attends pre-K at the school, expressed relief to be able to walk to school again.
"She's very happy she didn't have to get on that charter bus," she said, because her daughter did not always like riding the buses with older students from the school. In addition, Baker said returning to the original school building will be another welcome step toward routine for her family who still has not fully recovered from the storm. They live on the ninth floor of an apartment complex around the corner from the school, and still do not have an elevator. They also have spotty heat and hot water, said Baker.
The school, and neighboring apartment buildings, are less than a block from the beach. Sandy brought sand to the streets, and massive flooding to P.S. 288's basement and first floor. The school required new boilers, major cleaning, some new furniture, new paint, and new flooring in places.
Just before classes began, 288's principal, Joelene-Lynette Kinard, grabbed a microphone in the main office and made an announcement to all classrooms over the loudspeaker. It was a form of communication she sorely missed in the two months as guests at another school.
"Good morning, pride of Coney Island," she said. "Welcome back."
She told students and staff to expect to see fire marshals in the building; they were testing the alarm system. She reminded staff that the school still did not have phone and internet service. She handed out alternate phone numbers for teachers to call if they needed anything during the school day.
Despite these tweaks, and having to wait on furniture and equipment for classrooms and the main office, Kinard said it felt "good to be home."
"Everyone's so happy to be back," she said. "We missed it. You never know what you have until you're gone."
She said her next focus was to get students and classroom instruction back on track. State tests for third- through eighth-grade students are, after all, coming up in April.