SchoolBook
On Staten Island, Little Doubt About a School Closing Vote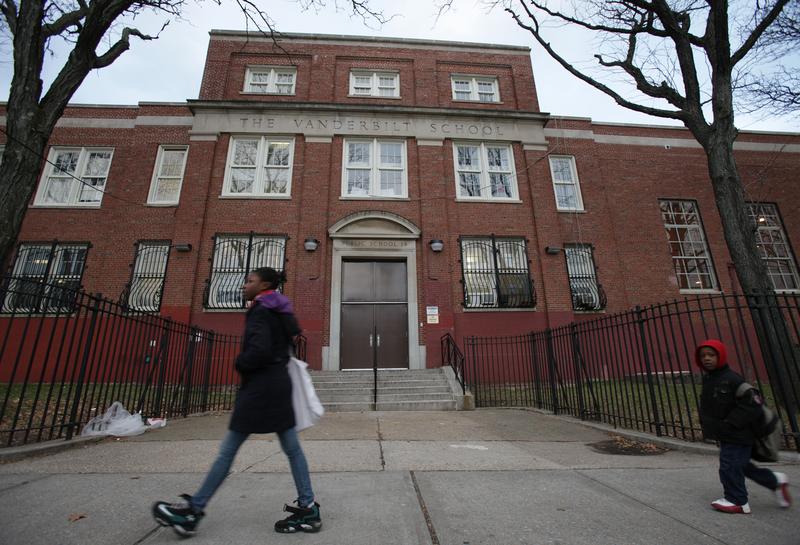 Hundreds of Staten Island voices will be boiled down to one on Thursday when the Panel for Educational Policy is scheduled to vote on the first school closing in the borough since Mayor Michael R. Bloomberg took control of the city schools a decade ago.
But whether opponents of the closing will get their say, through their borough representative, is unlikely.
Public School 14 Cornelius Vanderbilt, in the low-income, high-crime Stapleton area of Staten Island, is among 19 schools the city has marked for closing, with the final judgment to come in a vote by the panel Thursday night after a final hearing at Brooklyn Technical High School. Sign-in to speak at the meeting begins at 5:30 p.m.
The panel is made up of the chancellor, eight mayoral appointees and one representative for each borough. Four of those representatives have a track record of voting against school closings. Staten Island has frequently voted in favor.
Parents, teachers and the borough's education community said that James P. Molinaro, Staten Island's borough president, had declined their invitations to visit P.S. 14 and meet with staff members, even after more than 400 people passionately opposed plans to close the school at a raucous hearing at the school on Jan. 25.
Mr. Molinaro told The Staten Island Advance that he would visit the school only after it was shut down and a new school had opened in its place.
"He has made it quite clear what he plans to do," said Joan McKeever-Thomas, Staten Island's community outreach coordinator for the United Federation of Teachers. "It just kind of smacks of the fact that it's all preordained."
Ms. McKeever-Thomas would know, having once served as Mr. Molinaro's appointee.
In 2004, she disagreed with the mayor's highly contentious proposal to limit social promotion for third-graders. An hour before she planned to make her vote, she was fired in a voice mail message. When she arrived at the meeting, her seat had already been filled.
In January 2010, when the panel voted on school closings -- in every borough except Staten Island -- Joan Correale, who was Mr. Molinaro's representative at the time, was the only borough representative to vote in favor of closing those schools.
Neither Mr. Molinaro nor his current representative, Diane Peruggia, returned more than a dozen calls about their plans for the coming vote on Thursday. A secretary for the borough president said Mr. Molinaro would not comment.
But members of the education community on Staten Island said they didn't need to hear from Mr. Molinaro or his representative to predict what will happen on Thursday.
"The parents might be disadvantaged economically, but they're not stupid," Ms. McKeever-Thomas said.
Anne Marie Caminiti, a longtime education advocate on Staten Island, said that Ms. Peruggia was once an avid supporter for children with disabilities, but that she had been absent from local events and rallies ever since she was appointed by Mr. Molinaro.
"There's a saying, 'You cannot serve two gods,'" Ms. Caminiti said. "If you're appointed by the borough president, you can't serve the people."