SchoolBook
Custodians Work Long Days to Ready Damaged School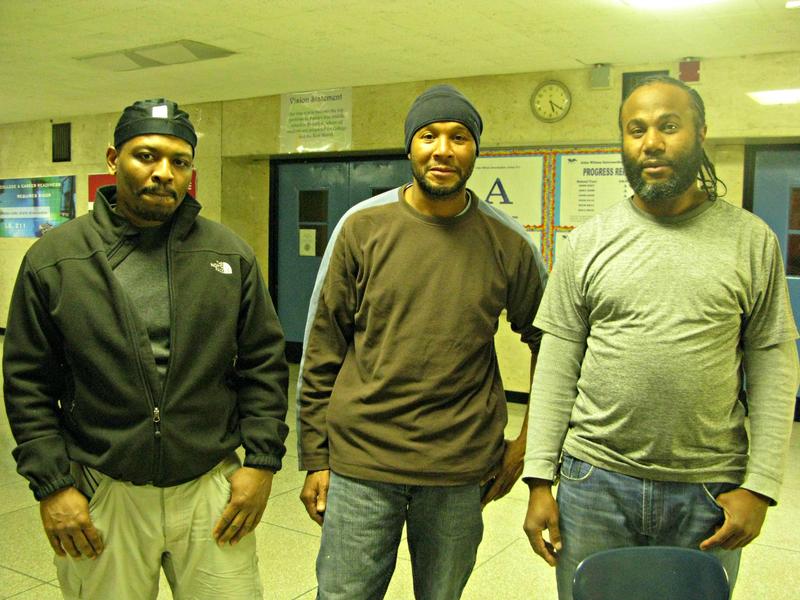 5:00 p.m. | Updated On Thursday, more than 700 middle school students will return to I.S. 211 John Wilson in Canarsie, Brooklyn for the first time since Sandy caused flooding in the school's basement. An inlet about eight blocks away overflowed the night of the storm, leaving several feet of salt water in the school's boiler room and cafeteria.
Wesley Braithwaite, a 20-year member of the custodial staff, lives close to I.S. 211 and checked on the school the night of the storm. "Water was flowing right through the basement," he said.
The entire lower level of the L-shaped building was under water, deeper in some spots than others. Six feet of water drowned the boiler room. About two feet of water was in the cafeteria, said Keith Williams, another member of the custodial team.
"As you look around, there's water everywhere," said Williams of his first day back at work during the storm. "Where do you start?"
He and his colleagues started somewhere and barely stopped in the two weeks since the storm wreaked havoc on the region.
"New York City's school cleaners, school firemen and engineers have really been among the unsung heroes since the storm," said Shirley Aldebol, Vice President of 32BJ of the Service Employees International Union which represents the city's 5,000 school cleaners. She added that many of those workers have been on the job for long hours without a day off.
Gradually the Department of Education has re-opened buildings but, as of Wednesday afternoon, there were still 33 schools that cannot return yet to their original locations.
At I.S. 211, Williams worked with Conrad and Shawn Drummond, brothers, to get the building ready for students again. They logged many 15-hour days instead of their regular five- or eight-hour shifts. Much of the work was physically intensive and repetitive, consisting largely of pumping out water, vacuuming moisture from flooring and dry wall and mopping up the salt deposits left behind.
The extra hours also meant they haven't seen much of their own families since the storm.
"I said I'm like a fireman," Conrad said he told his children. "I'm on call."
The hardest part of the job was getting all the water out. Williams said they would watch the water seep back through the tiles and dry wall just minutes after cleaning a room, compelling them to vacuum and mop all over again.
"There was one occasion when after we actually finished vacuuming all the water in the cafeteria and then we cleaned it afterwards and some higher officials came through and they commented on how clean it looked," said Williams. "The floor actually was shining."