SchoolBook
Morris Campus Students Welcome the Mayor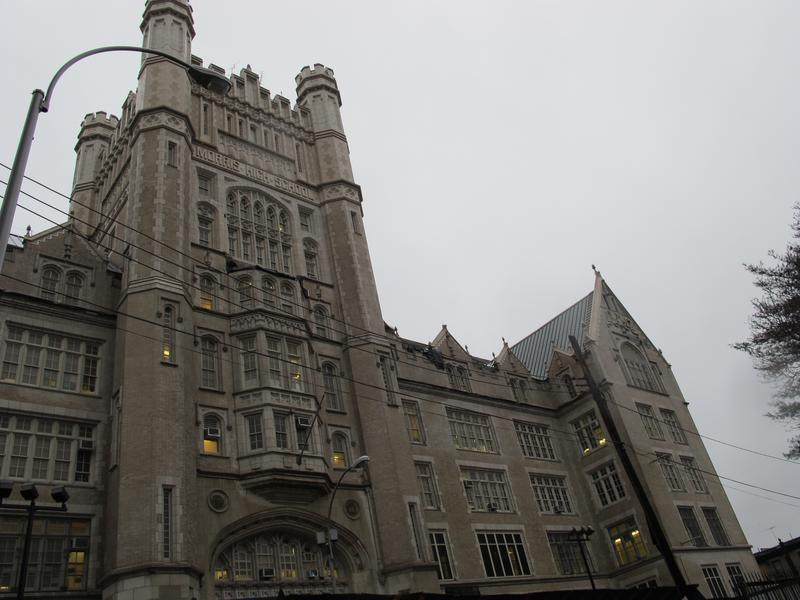 12:24 p.m. | Updated As rain and wind battered the Morris high school campus on Thursday morning, students said they were excited to have a prominent guest in Mayor Michael R. Bloomberg, who has chosen the school's auditorium as the delivery point for his State of the City address.
"I think it's cool that out of all the schools, he comes to ours and shows us some love," said Joshua Mendez, a student at Morris Academy for Collaborative Studies, who said he hoped to watch the mayor's 1 p.m. address today.
While the mayor's staff has kept the content of his speech a closely held secret, the location has led some to speculate that education policy will be prominently mentioned.
Morris High School, which opened in 1897, was the first public school in the Bronx, but was closed in 2005 for poor performance. Four small high schools currently occupy the Gothic school building on Boston Road.
Another Morris Academy student, Jefferson Henry, said he had a wish list for the mayor.
"I think he should let us get more computers that actually work, instead of like the regular stuff that don't work good," he said. "And I think we need more staff because sometimes the classes get pretty big and if we could have two teachers, that would be good too."
Students at another high school in the building, the High School for Violin and Dance, said that while two of their classmates had been chosen to meet the mayor, the majority of them would be out of the building on field trips.
Atisha Myers, 17, said the school's senior class was being taken to see "Mission: Impossible — Ghost Protocol." Younger students are being taken to a museum, she said.
Natalie Ravitz, spokeswoman for the city Education Department, said before the city announced the location of the mayor's speech, 38 sophomores and juniors had been scheduled to attend a trip to the Hall of Science. She said about 20 seniors were also attending a movie as part of a semester-end reward system.