SchoolBook
DOE: Special Ed Changes Progressing Well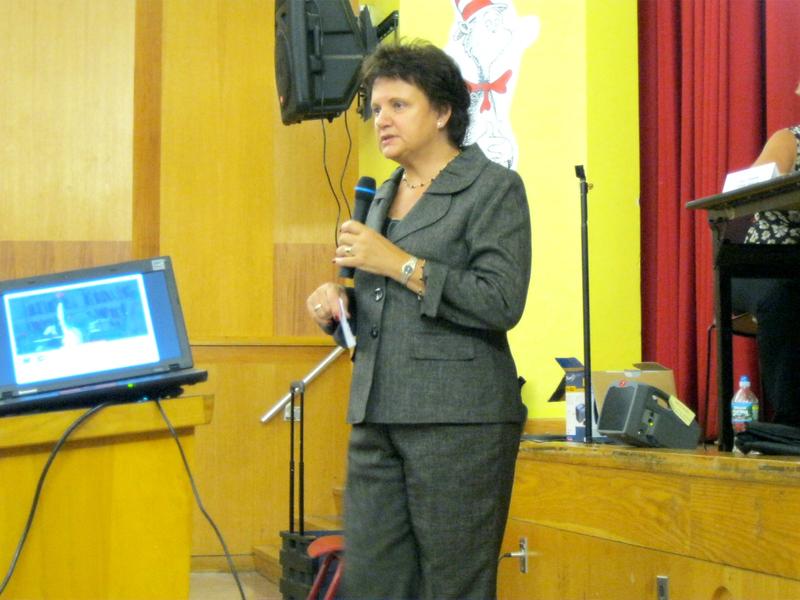 As schools adjust to major changes in special education this year, education officials say they are "pleasantly surprised" by how schools have prepared for those changes, even though there are and will continue to be bumps in the road.
Corinne Rello-Anselmi, the city's new deputy chancellor for students with disabilities and English language learners, says many schools spent the summer well, preparing to serve special education students that they would not have served the year before.
"Schools thought about what this meant, thought about what they needed to have in place," said Rello-Anselmi. She spoke before the start of a meeting Thursday night for the Citywide Council on Special Education in the auditorium at P.S. 8 Luis Belliard in Washington Heights.
Starting this year, schools are expected to add the services necessary to accommodate students with disabilities who are eligible to attend. The idea behind the changes is that these students should be able to attend their neighborhood school or school of choice and learn alongside their peers without disabilities, whenever possible.
There's a new name for this plan, too. What had been previously billed simply as "special education reform" is now being called "A Shared Path to Success," said Rello-Anselmi. The new name is meant to be highlight Chancellor Dennis Walcott's message of expecting success from all students, she said.
"Our true mission, and my personal mission really is about the struggling learner -- period," she said. "With an [individualized education program] or without one."
Previously, many students with disabilities were not able to attend their zoned school and instead traveled to schools that could provide the special education services they needed. Now all schools must figure out how to implement the services listed on their students' individualized education plans, a legally binding document. This may require hiring additional staff or support services, or thinking creatively about how to meet the child's needs with the services and staffing on hand. The point is, Rello-Anselmi says, the changes in special education will look different in every school.
She says she has been visiting schools regularly to see how the special education changes are working. She says she has found both model schools and schools that are struggling. A parent at the meeting, Yadira Cruz, told the deputy chancellor from the theater seats of the auditorium that her daughter attends the latter.
Cruz says her daughter, 11 and in the sixth grade at P.S./I.S. 187 Hudson Cliffs in Washington Heights, has autism and should be in a class with no more than 12 students. She said the school called her this week and told her it could not meet her daughter's needs.
"You're telling me two weeks into school that you cannot help her?" Cruz said her daughter was matched to the school during the middle school application process last spring, so the school should have known to prepare. Under Education Department's special education reform plans, the school is expected to accommodate students like Cruz's daughter, except in rare cases.
"Why would you accept her if you know she didn't have the program that she needed?"
Rello-Anselmi took Cruz's name and number and said her staff would follow up directly with the school.