SchoolBook
9/11 Revives Early Memories for High Schoolers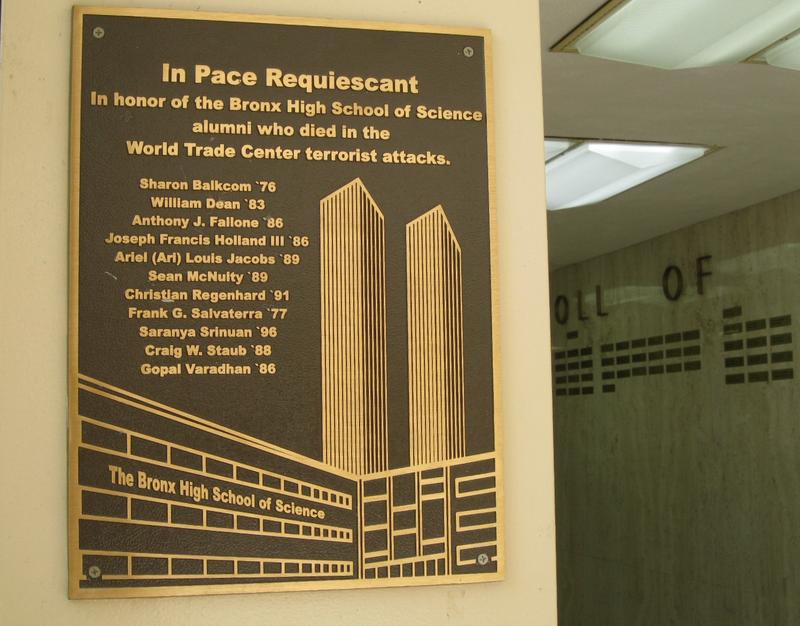 For most juniors and seniors in high school, remembering the World Trade Center attacks of September 11, 2001 requires thinking back to the beginning of kindergarten or first grade. Although they may not have processed the meaning of the day as five- and six-year-olds, the attacks -- and life in New York City thereafter -- are part of some of their first memories.
"I was in naptime in kindergarten," said Morry Kolman, 16 and a junior at Bronx High School of Science. "And one of the teachers turned on the lights and it woke us all up."
Morry's teachers then led students down to the cafeteria, he said, to wait for parents to pick them up.
Julian Adler, 16 and also a junior at Bronx Science, said he remembers going downtown with his mother the next day. "I remember seeing the smoke rising from the ruins, plumes of smoke lasted for a really long time," he said.
The event "still feels like something from the present rather than something from history," said Julian.
Like many city schools, Bronx Science will take time to remember the September 11 terrorist attacks even though the school, far from downtown, "wasn't in the thick of it," as Principal Valerie Reidy says. Still, bridges were closed and subways were down, and Reidy had her school staff prepare to house and feed students overnight in case they did not have a way to get home. Students came to her office, she said, and asked how they could help.
"And they wore signs 'I live in the Bronx, come home with me.' Kids were literally walking around the halls with these signs on," she said.
On Tuesday, Reidy will lead the school in a moment of silence in the morning and then read aloud the names of 11 alumni who died. Many Bronx Science teachers will also create civics lessons related to the attacks and the world events that followed.
"We try to make it relevant and try to find something in their life that is related to 9/11," said David Colchamiro, assistant principal of social studies at the school. For example, he said, students may examine the constitutionality of the Patriot Act, discuss an aspect of the war in Afghanistan or consider the tension over immigration policy and the Muslim community in New York City. Students may analyze a speech by President George W. Bush alongside a quote from Osama Bin Laden.
"I don't have that extreme personal connection with it, but at the same time it's more than any sort of history event," added Ajay Mayar, a junior. "Because in my lifetime it's one of the defining events of modern history."
There is still an emotional connection to the event that can be made in the classroom as well, said Colchamiro.
"I would hope that they would understand something about the importance of feeling safe in one's home and what it was like for those of us -- and for them too, obviously -- who didn't feel safe in our home. That was a new feeling for Americans and for New Yorkers."