SchoolBook
Report: Childcare Cuts Threaten Working Parents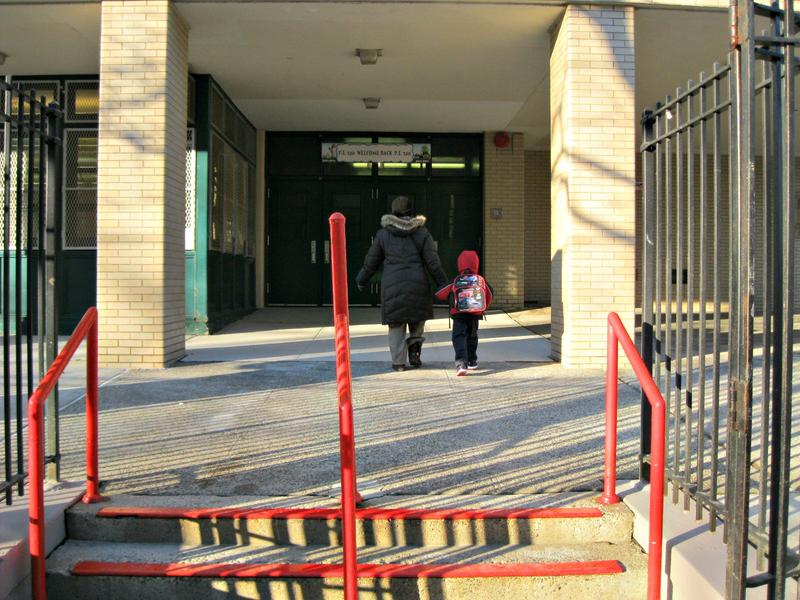 As children's advocates fight City Hall, once again, over cuts to childcare and after-school programs, they warn that budget cuts would devastate working parents in addition to the children that these programs serve.
Mayor Michael Bloomberg proposed a budget that would reduce the number of children served by after-school and childcare programs by about 47,000, according to the Campaign for Children, a coalition of childcare and after-school organizations.
The group released a survey Wednesday showing that 95 percent of parents reported that they depend on these programs in order to keep their jobs.
The programs' effect on working parents is a point made during the annual budget dance around this issue. This year the Campaign for Children argues that the city must take into account the economic impact of parents potentially losing their jobs or cutting back their hours.
The 5,700 survey respondents included police officers, public school teachers, nurses and M.T.A. bus drivers.
"It was clear that their jobs are critical to holding New York City together," said Stephanie Gendell, associate executive director for policy and government relations at Citizens Committee for Children, part of the Campaign for Children, and author of the report. "They are working in every conceivable industry for all sorts of employers, including the city itself."
If the mayor's proposed budget goes through, cuts to childcare and a portion of the after-school programs would kick in July 1, while cuts to the remaining after-school programs would take effect in September.
"I'm really not sure how I would handle it, because I can't afford a nanny," said Alexandra Dowling, whose son, Mitchell, a kindergartener, attends an after-school program on the Upper West Side.
Dowling works as an executive assistant at a consulting firm in Manhattan and picks up her son from after-school at about 5:30 each day.
"Any employer would want at least a seven-hour day from you and with my child being in school from 8:45 until three o'clock, there's just no job I could take that would start early enough so that I could pick him up by 3:00," she said.
Last year, with the same number of childcare and after-school seats on the line, the City Council stepped in to restore funds for one year. In this year's response to the mayor's preliminary budget, Council Speaker Christine Quinn and Council member Domenic Recchia, the chairman of the finance committee, pledged to renew their "commitment to affordable and accessible childcare."
The City Council is engaged in final budget negotiations with the Bloomberg administration. The final budget is due June 30.