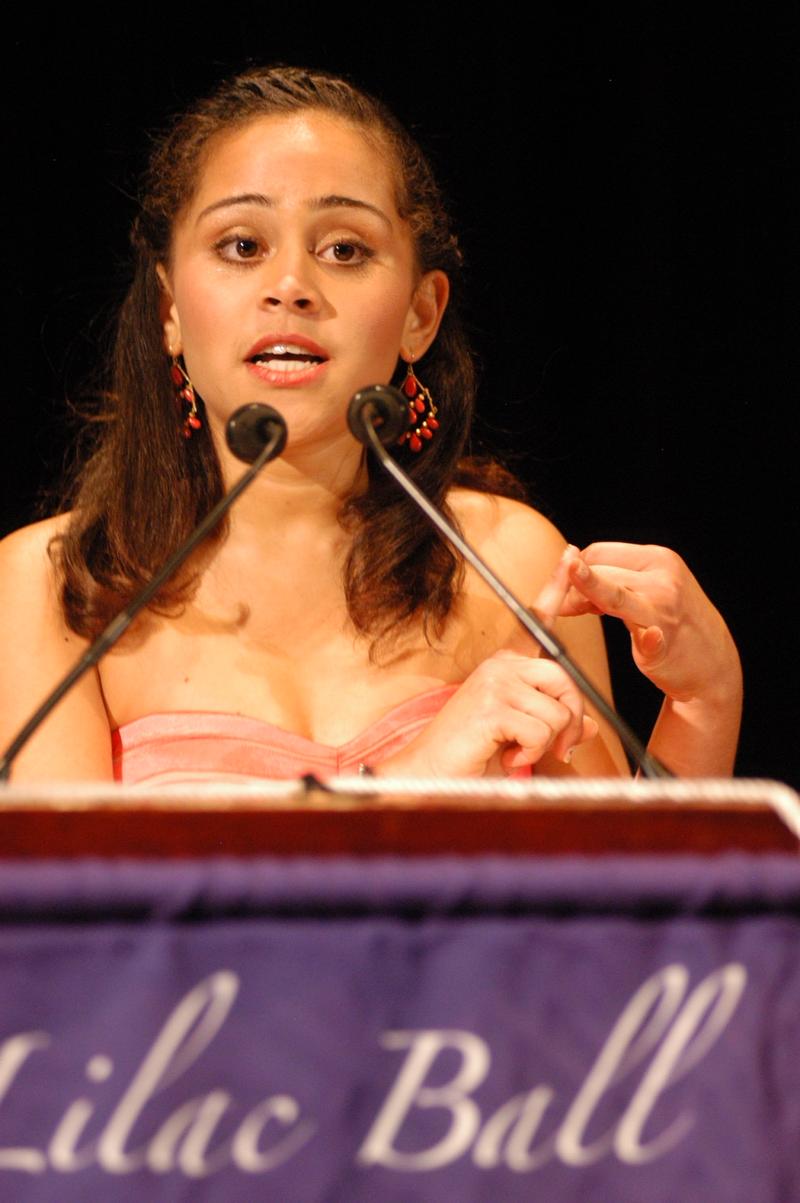 I have something to confess: when I was twelve I forged my mother's signature on a form that allowed me to take the Prep for Prep admission test.
It was the first of many forgeries and little white lies I told her during the acceptance process. As I mentor the next generation of Prep for Prep students, and look ahead to my first year in college, I am grateful for the chance to share my story with others. And I want people to know it started with an elaborate ruse but led to incredible opportunity for me, a young Dominican student from the Bronx.
My most intricate cover had me competing at an all-girls science fair where the grand prize involved both money and meeting the president. At an age where most parents are worried about their kids taking drugs or going on secret dates, my rebellion was secretly applying to Prep for Prep, and then to a boarding school in Massachusetts.
For those unfamiliar with the program, Prep is a leadership development program that prepares promising students of color in New York City for success at private schools and beyond. But as any Prep student will tell you, many of us find it hard to put into words the great impact that it has in our lives.
After I was accepted to Middlesex, I came clean about Prep. My mother did not talk to me for a week, but in the end she relented.
I treasured my time at boarding school, which was filled with countless, magical "aha!" moments. Daily revelations that included things I was learning inside the classroom, on the field, in the dorm, and in the theater, opening my eyes to the world. Aha! There's a word that means relating to clothes: sartorial. Trust me, it comes in handy for a girl. Aha! There are other cultures out there, and who knew some people wash their hair everyday?
At Middlesex, I thrived. I joined student government, started a club for Latino culture, and became captain of the Varsity dance team. I was elected the Outstanding Freshman girl by the faculty. By my senior year I was named Advanced Placement Scholar, a National Hispanic Scholar, and Senior Proctor.
When I first stepped on that train bound for Massachusetts, I wanted to leave the Bronx and never look back. But as time passed, I had another 'aha' moment as I began to see the depth of opportunity I'd been offered. I realized that I, who had been given so much, could make the same difference in someone else's life. And so I came back to my home, to the Bronx, to Prep.
The past two summers, I spent seven weeks preparing young women like myself for the rigors of boarding school as an advisor in Prep's required academic boot camp. I helped these middle school girls as they tackled Great Expectations, geometry problems, and the history of ancient Greece, as well as the hours of homework assigned nightly.
I know they will be well prepared once they enroll at schools like Andover, Exeter, and Choate.
I also returned to actively recruit for Prep at the public middle school I attended. I encouraged a girl named Saher to apply.This summer, I was thrilled when she became one of my nine advisees. I watched her blossom and I look forward to her updates this fall as she begins her boarding school applications. I see a lot of my younger self in Saher and the kids I worked with this summer. They were able to appreciate the stories I had about my journey at Prep; how, for example, that I had a mother that did not want me to leave for boarding school. They understood my role in the family as the oldest girl in a Dominican family, the one who translates for my mother at school and government offices.
Nonetheless, there are still things that defy translation to our parents. Last fall, the night before I was to return home for Christmas break, I called my mother to say, "Mami, me aceptaron en Harvard!" My good news received an awkward pause. "Ok, don't be late tomorrow!" she said and hung up the phone. Then it hit me: my mother had never heard of Harvard. While this story may be unbelievable to many, my Prep friends understood.