SchoolBook
Teachers Doing Their Homework Before Union Endorsement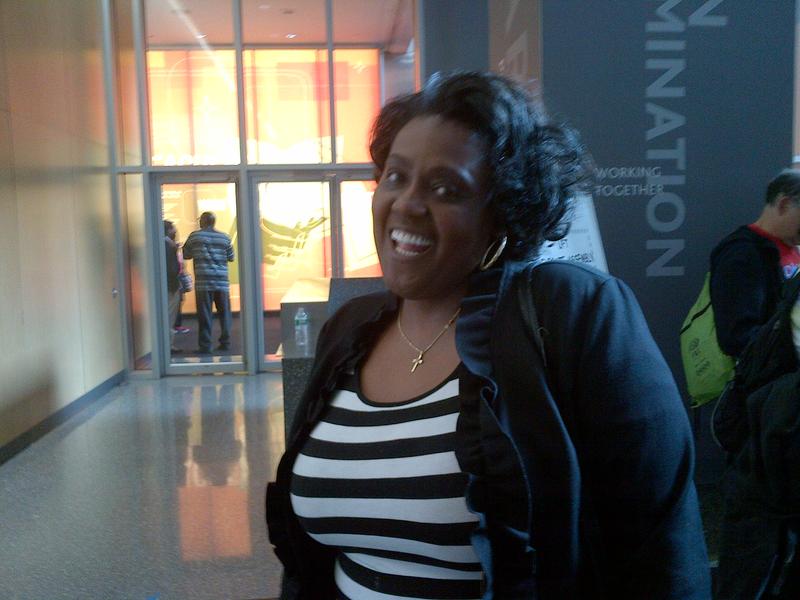 The United Federation of Teachers isn't scheduled to make its endorsement in this year's mayoral race until June 19, and many teachers appear to be in no hurry, judging from conversations with some of those who attended a delegates meeting Wednesday.
"I'm still waiting," said Jepthahlin Scott, who teaches fifth-grade at PS 221 in Brooklyn.
"They're going to have to really tell us what they stand for," she explained, of the five Democratic candidates who have been heavily courting the union. "You've got to do your homework. You've got to know what you're talking about."
That sense of deliberation was expressed by many of the teachers who said they want the UFT's endorsement to matter this year. The teachers union is powerful, with about 200,000 active and retired members, and a seasoned get-out-the-vote strategy for city campaigns. It did not make an endorsement for mayor in either of the last two mayoral races.
This year will be different, however. With the departure of Mayor Michael Bloomberg, the union sees a chance to reverse course on many of the reforms that have angered its members, from school closings to the city's reliance on test scores. It's invited the candidates to see school reforms that it favors in Cincinnati as part of an effort to educate them on the issues.
None of the Republicans running for mayor has sought the union's support.
Wednesday's meeting was mostly about issues such as the upcoming deadline on a teacher evaluation system, but delegates said they spent about 30 minutes discussing the mayoral race. Natalie Berhumoglu, who teaches English at Flushing High School, said she isn't sure who she will back yet.
"They're answering our questions, but of course they're going to say what we want to hear to get our endorsement," she said.
Peter Lamphere, who wore a bright red MORE T-shirt in allegiance to an opposition wing within the UFT, said he was frustrated with all the candidates.
"For me, the key issue is mayoral control," he said. "And to be honest, I haven't heard answers that I like from any of the candidates on that because all of the candidates have said they want to tweak mayoral control rather than eliminate it."
He also said he wants all of the municipal unions, which are currently without contracts, to unite during this mayoral election. So far, both Local 1199 and District 1 of the Communications Workers of America have endorsed Public Advocate Bill de Blasio for mayor while CWA Local 1180 has endorsed City Comptroller John Liu.
Sasha Harris, a social studies teacher at I.S. 234 in Brooklyn, declined to say who he is leaning towards.
"The UFT is doing a very, very good job screening all the candidates," he said. "I think given the fact that they did not choose to endorse a candidate four years ago, they are making sure that this year they do the job the right way."
That includes holding candidate forums in each borough. District leaders summarized what they heard at each of those forums for the rest of the delegates on Wednesday. While reporters were not allowed in the session, several attendees said it appeared as though Liu, de Blasio and former Comptroller Bill Thompson had the most support from the district leaders. They also said the union's leadership will invite former Congressman Anthony Weiner to a meeting, now that he has entered the mayoral race.
But it seems that City Council Speaker Christine Quinn has an uphill climb. "I don't think Quinn stands a prayer," said Elizabeth Bouiss, a teacher at University Neighborhood High School in Manhattan who described the meeting. "There have been little slips where they mention her, and she consistently gets boos. Or if they mention not endorsing her they get applause."
Quinn is viewed skeptically by teachers who believe she is too closely aligned with Mayor Bloomberg. She received boos at the union's big forum with the mayoral candidates earlier this month when she declined to say that the next schools chancellor should be an educator.
Katherine Soverall, who teaches Earth Science at University Neighborhood High School, said she was a little worried about the endorsement process.
"They keep talking about viability and money, and it's not necessarily the popular candidates," she said in reference to the union leaders. "I'm just concerned about what strategies they're going to be using internally because we're not part of that process and that's very scary."
But her co-worker, Bouiss, was more upbeat. She recalled her disappointment four years ago when the union leadership opted not to endorse Thompson.
"So the fact that we are going to endorse feels much better and empowering that we can have an impact this time," she said.
All the UFT endorsements of candidates in city races are listed here.